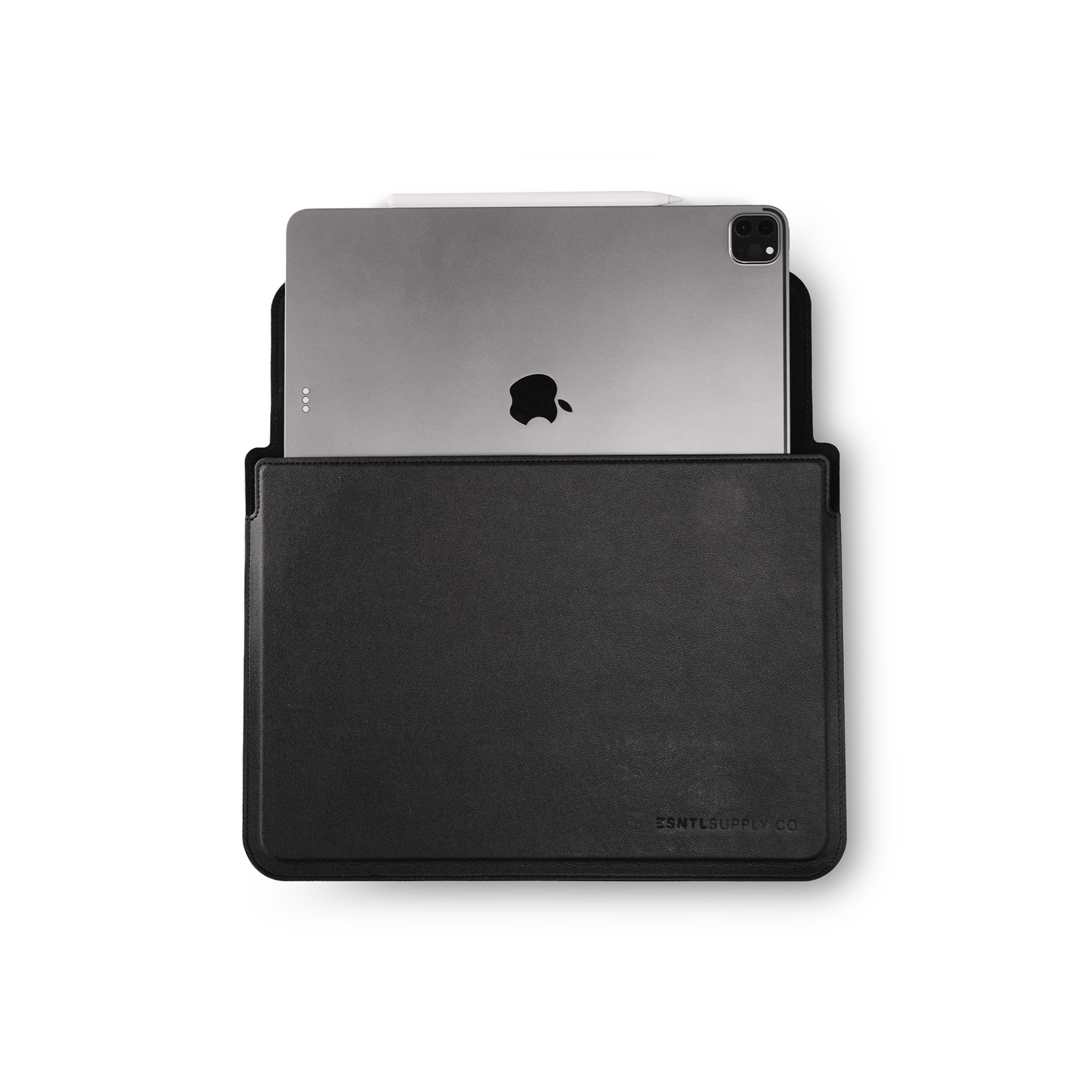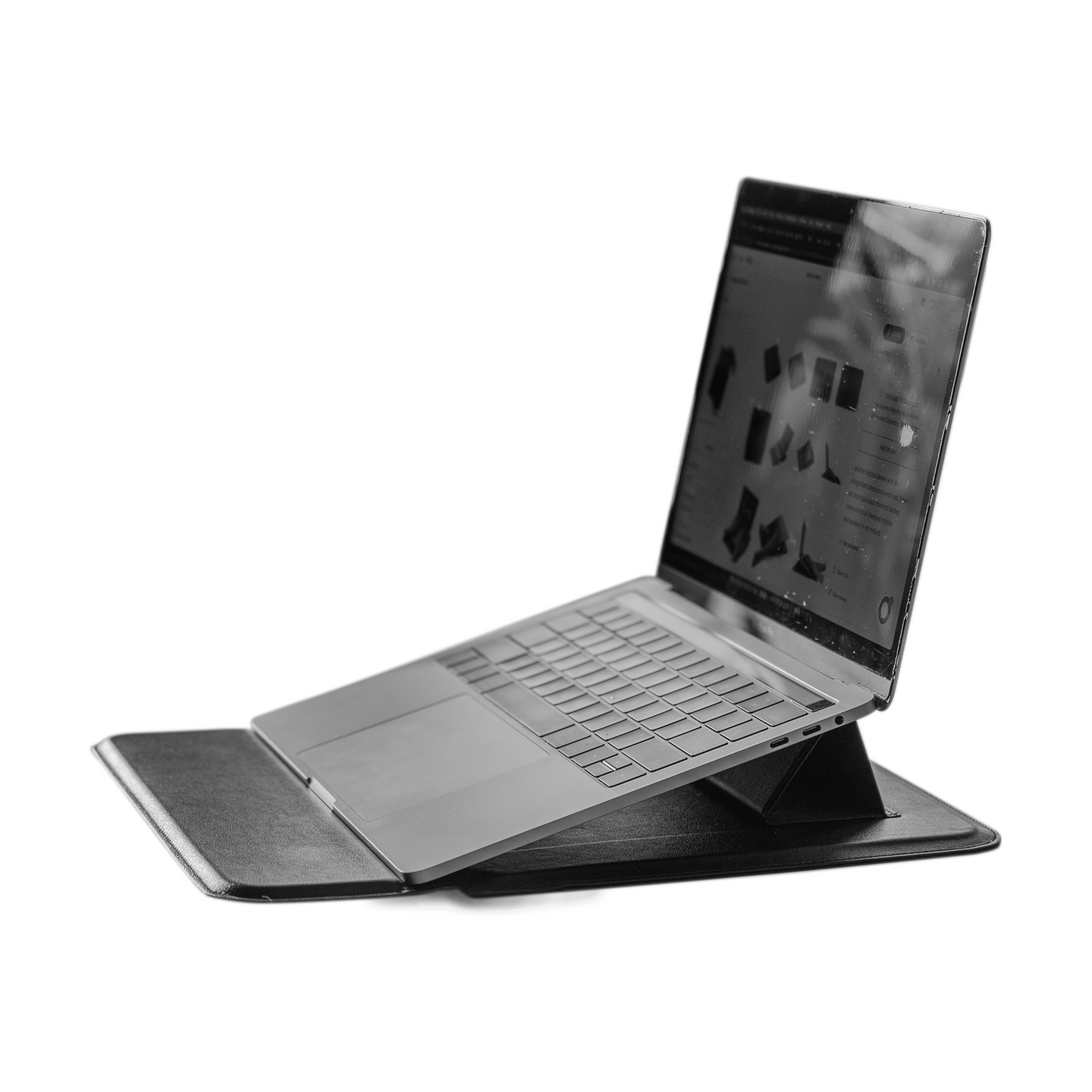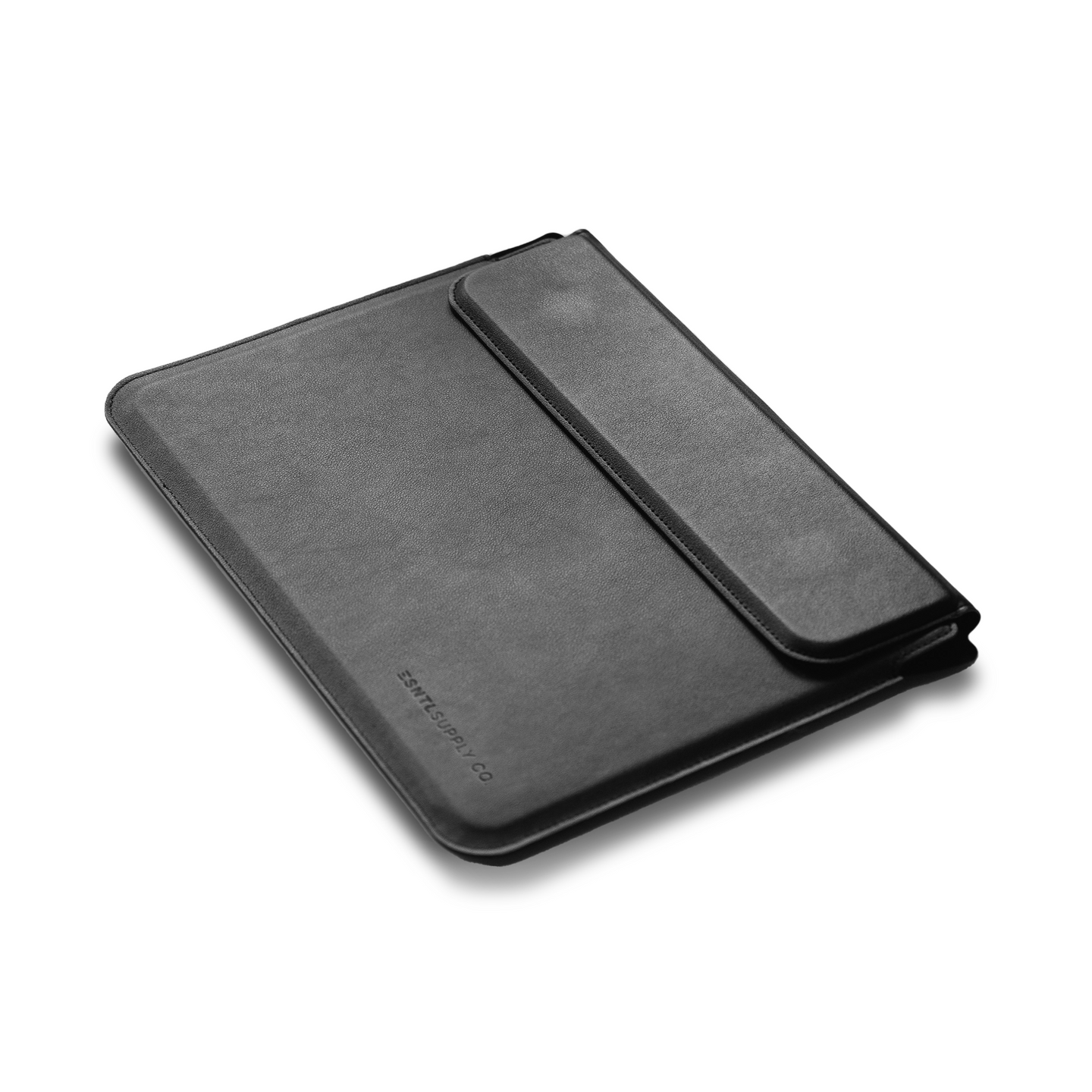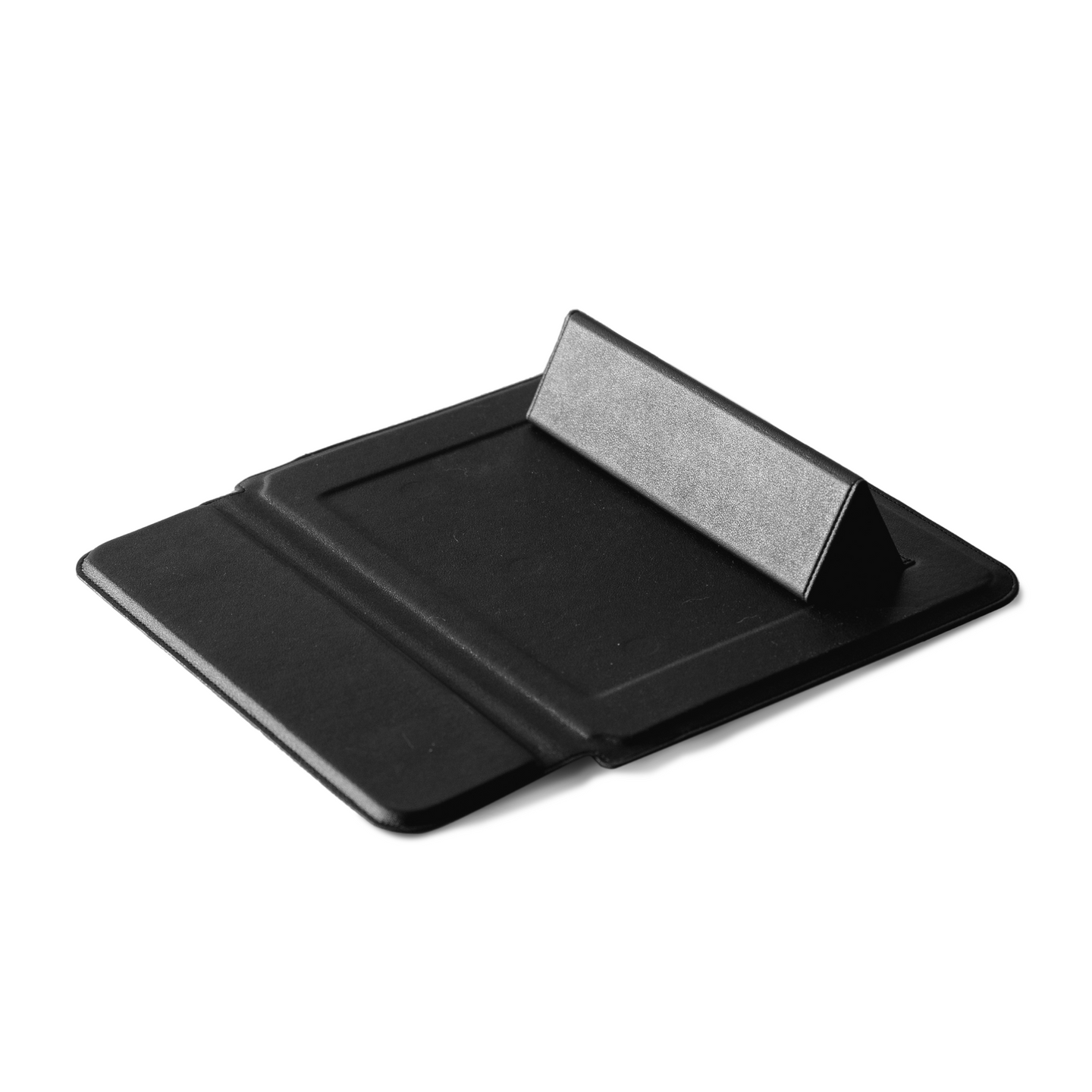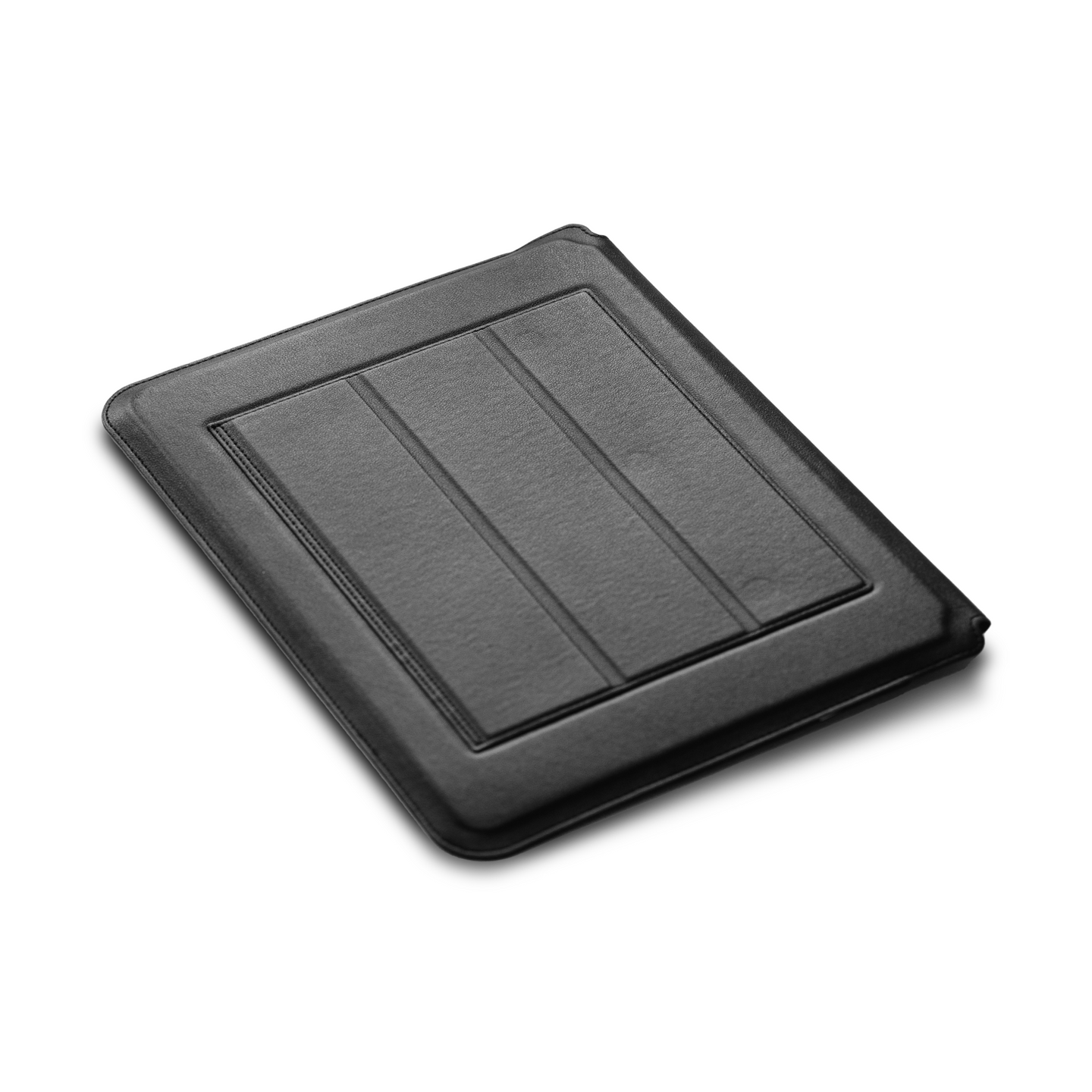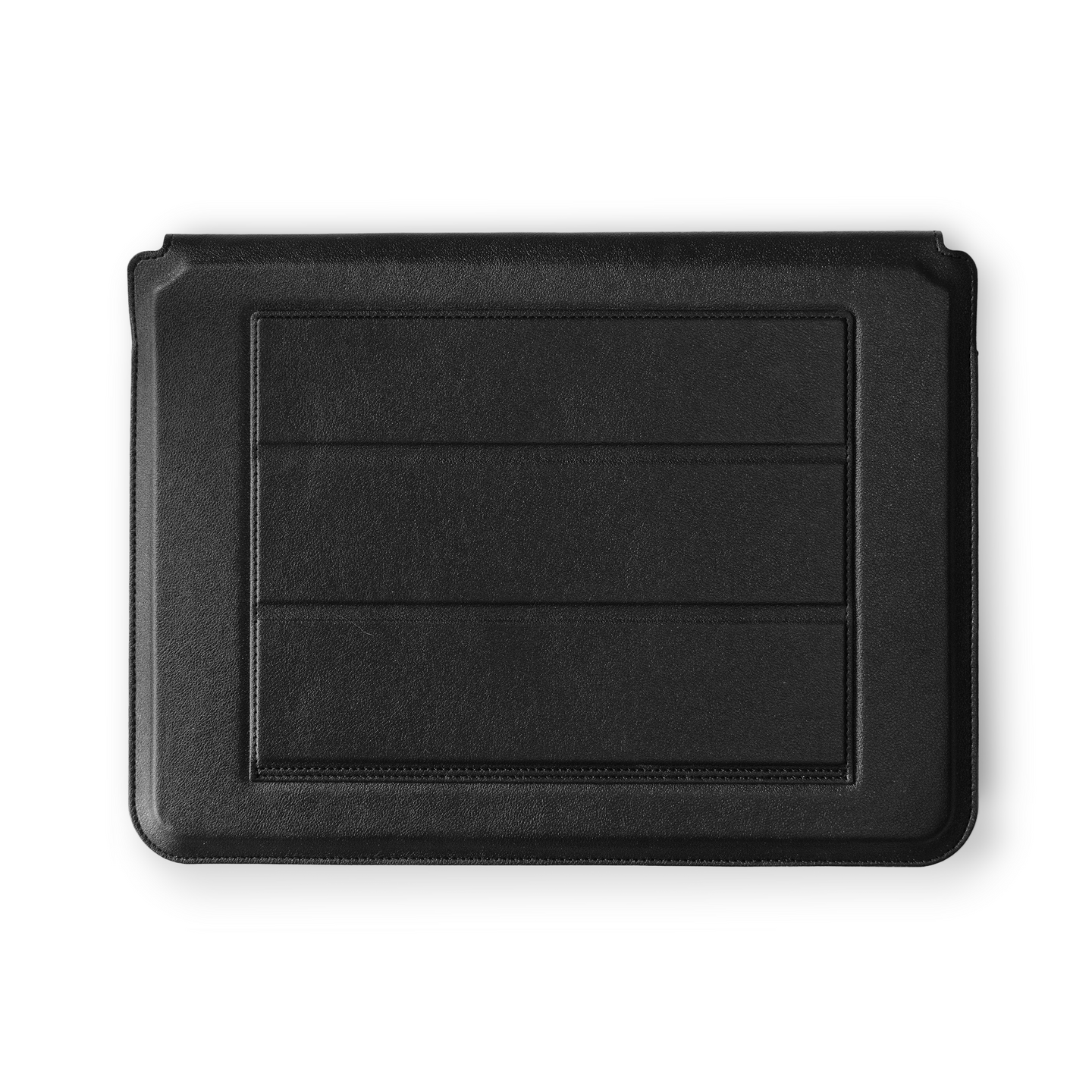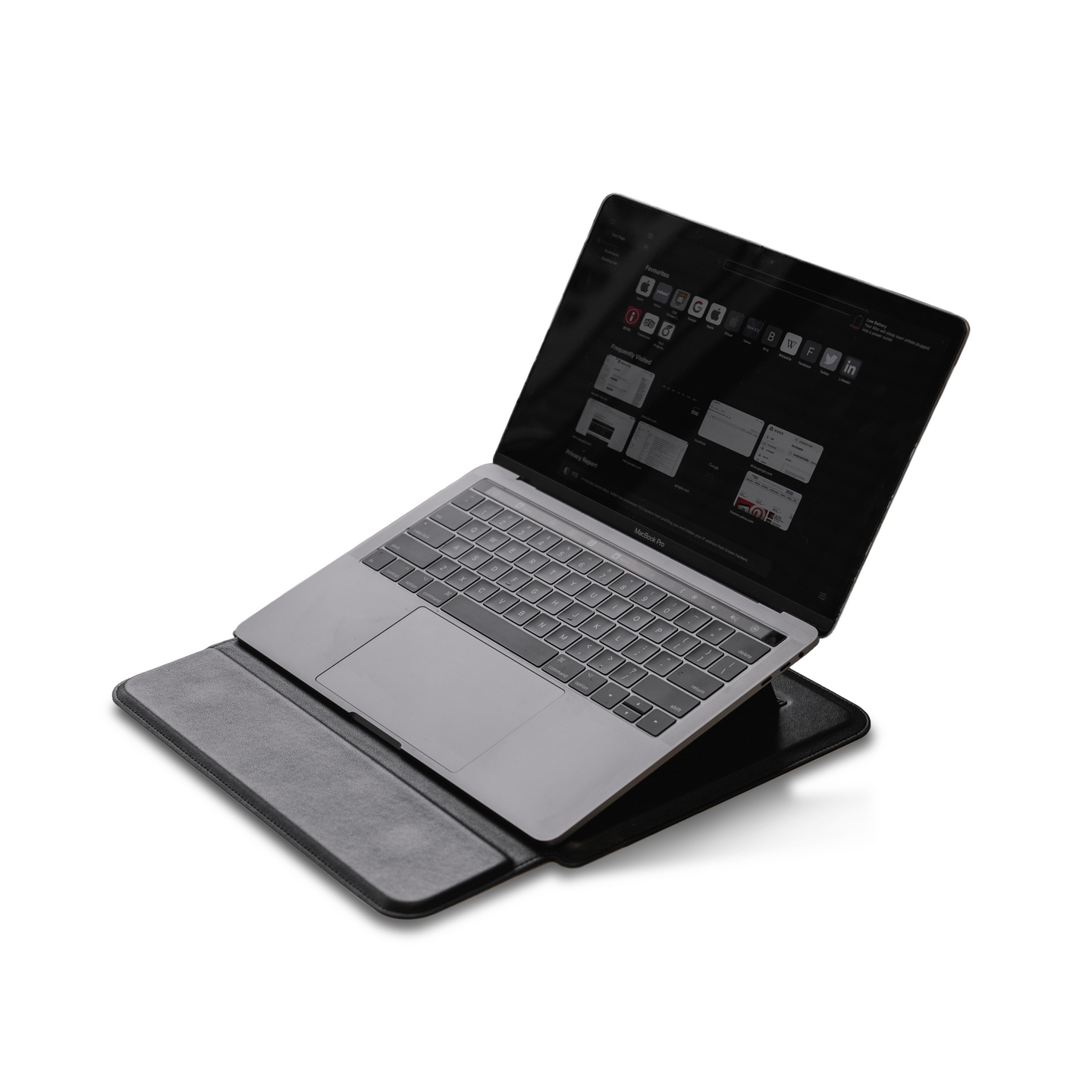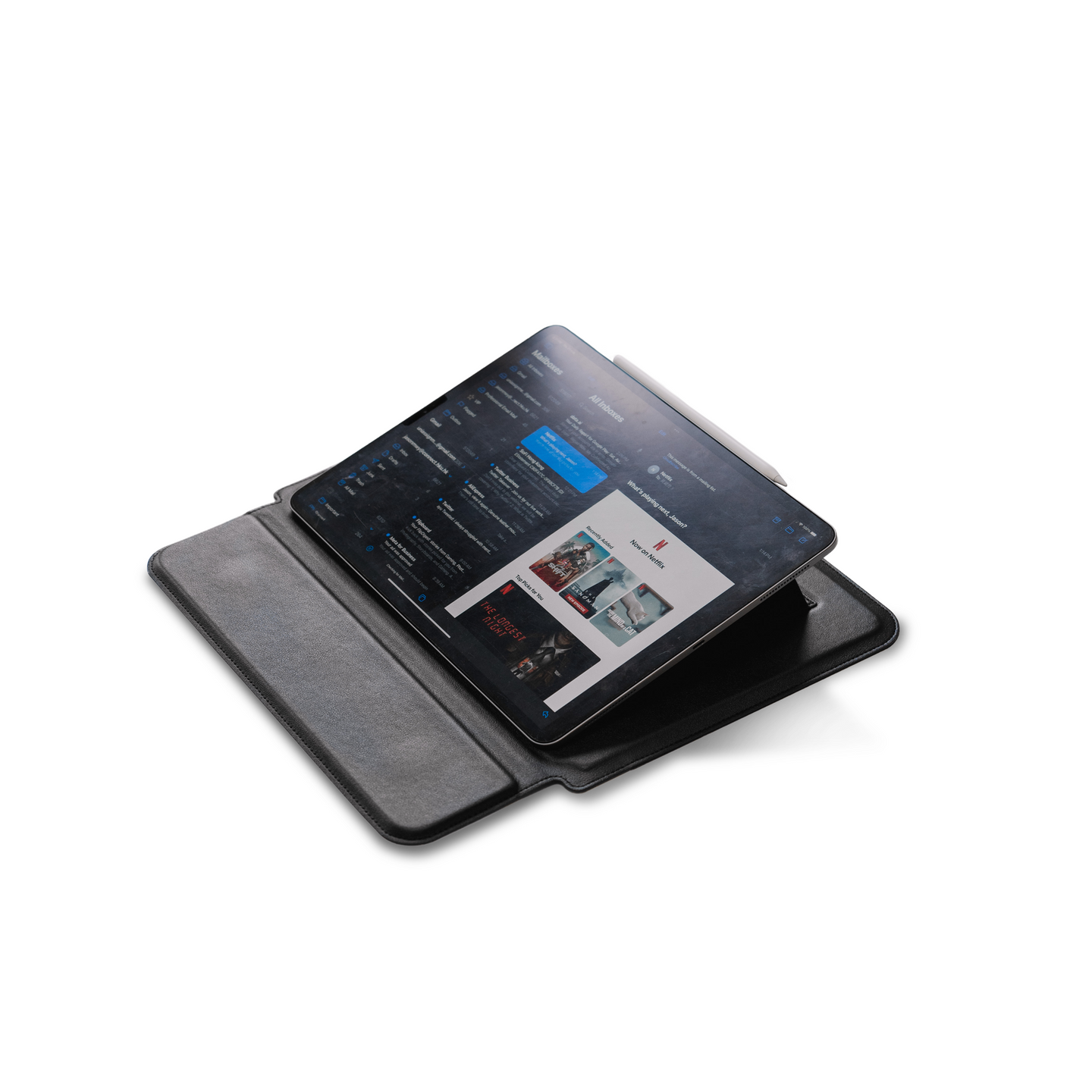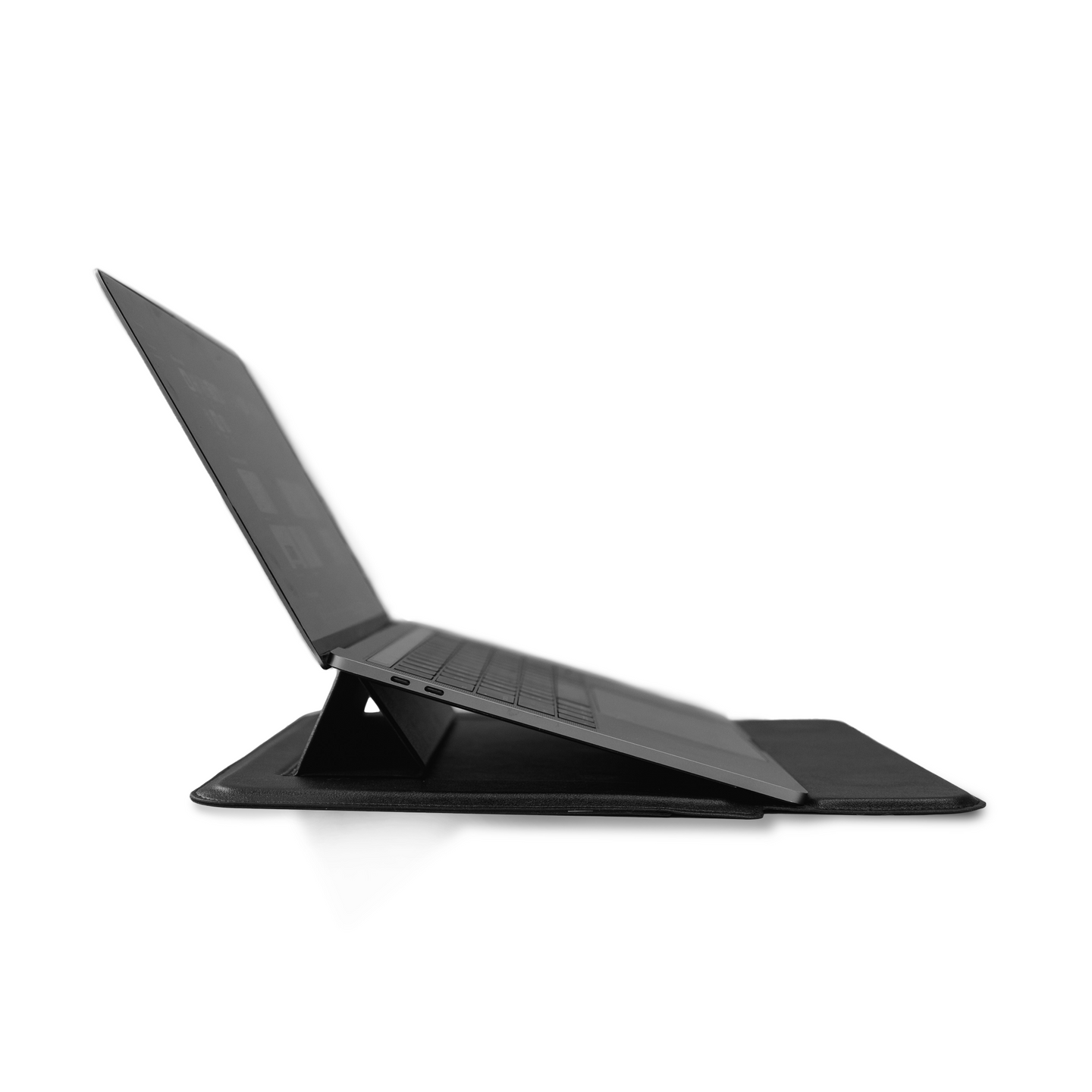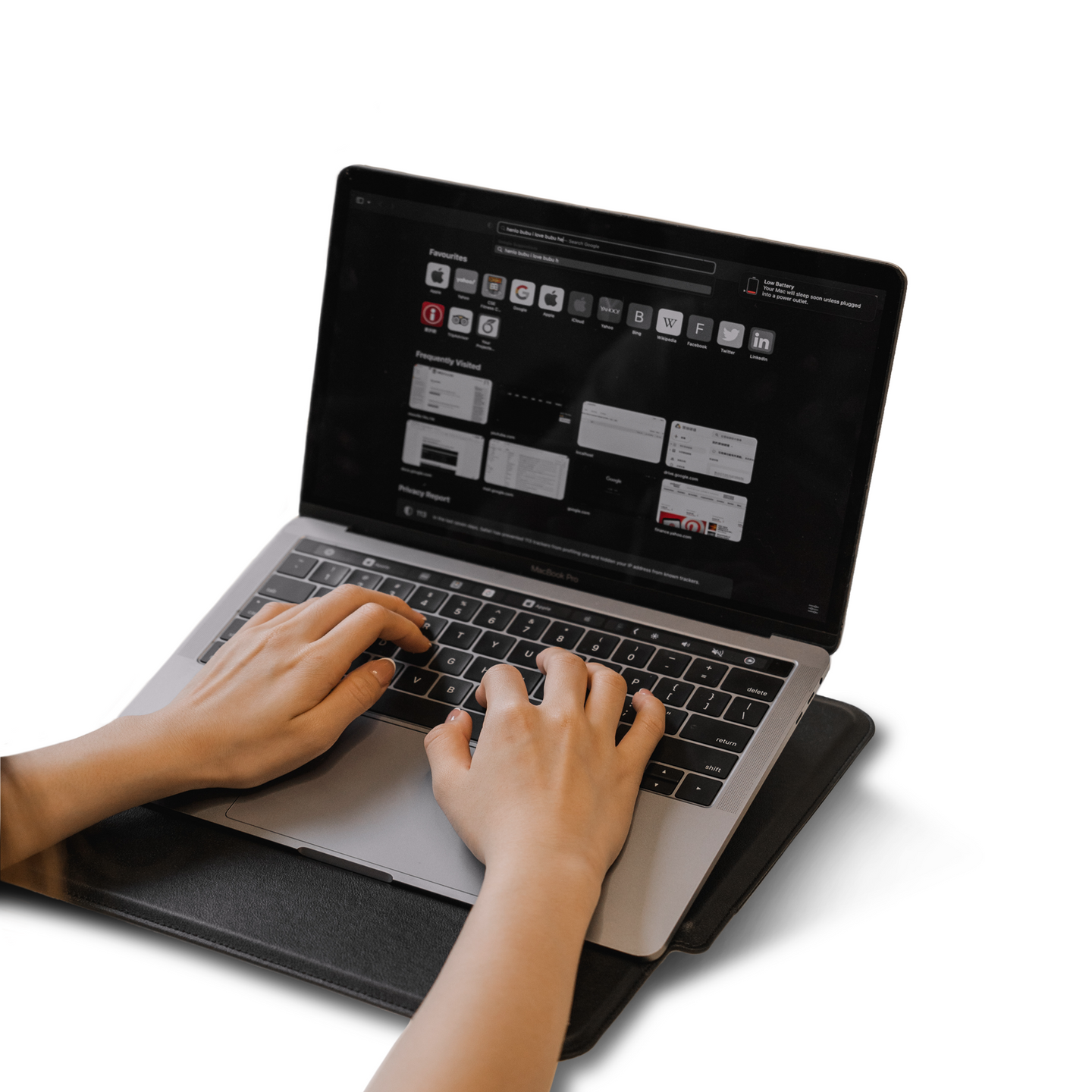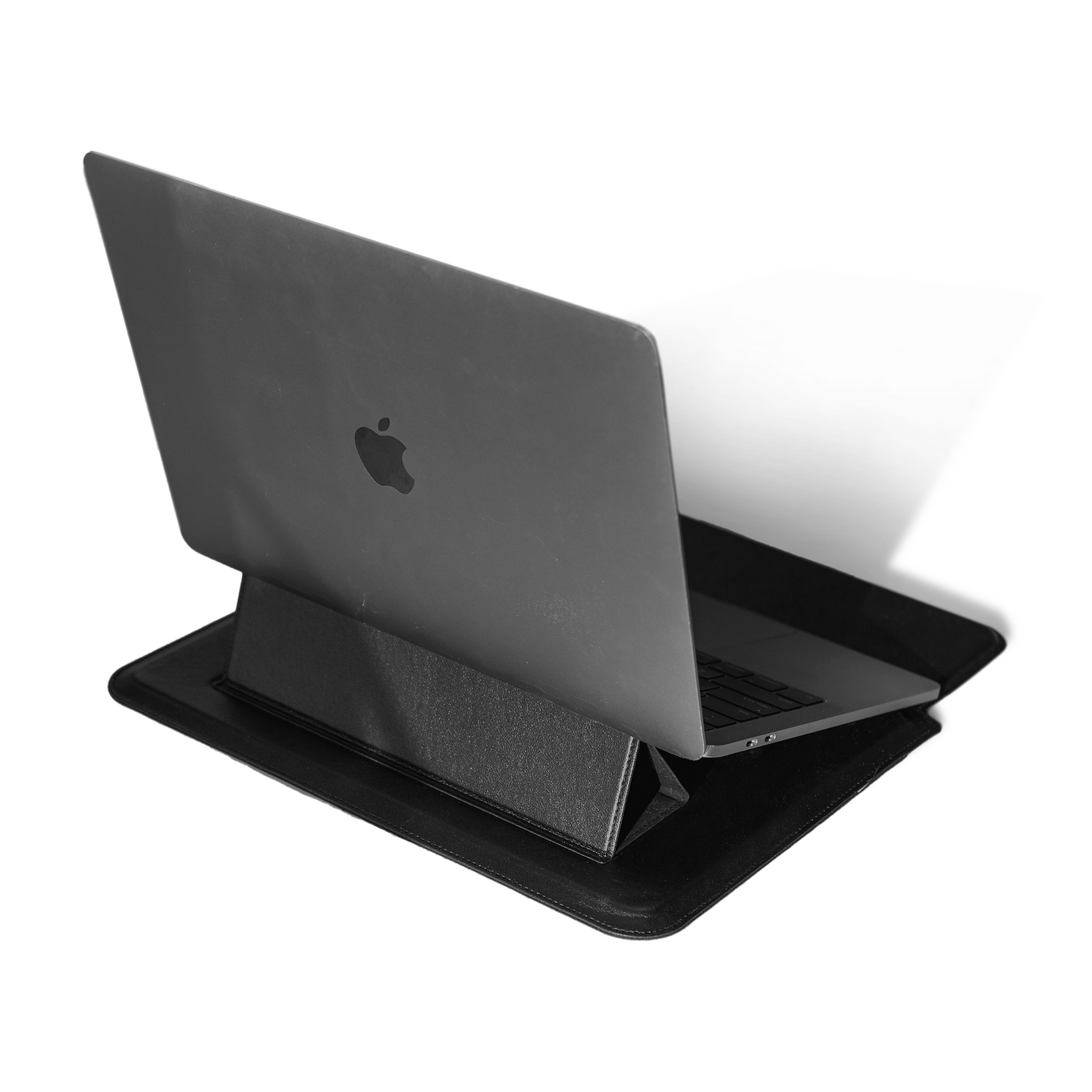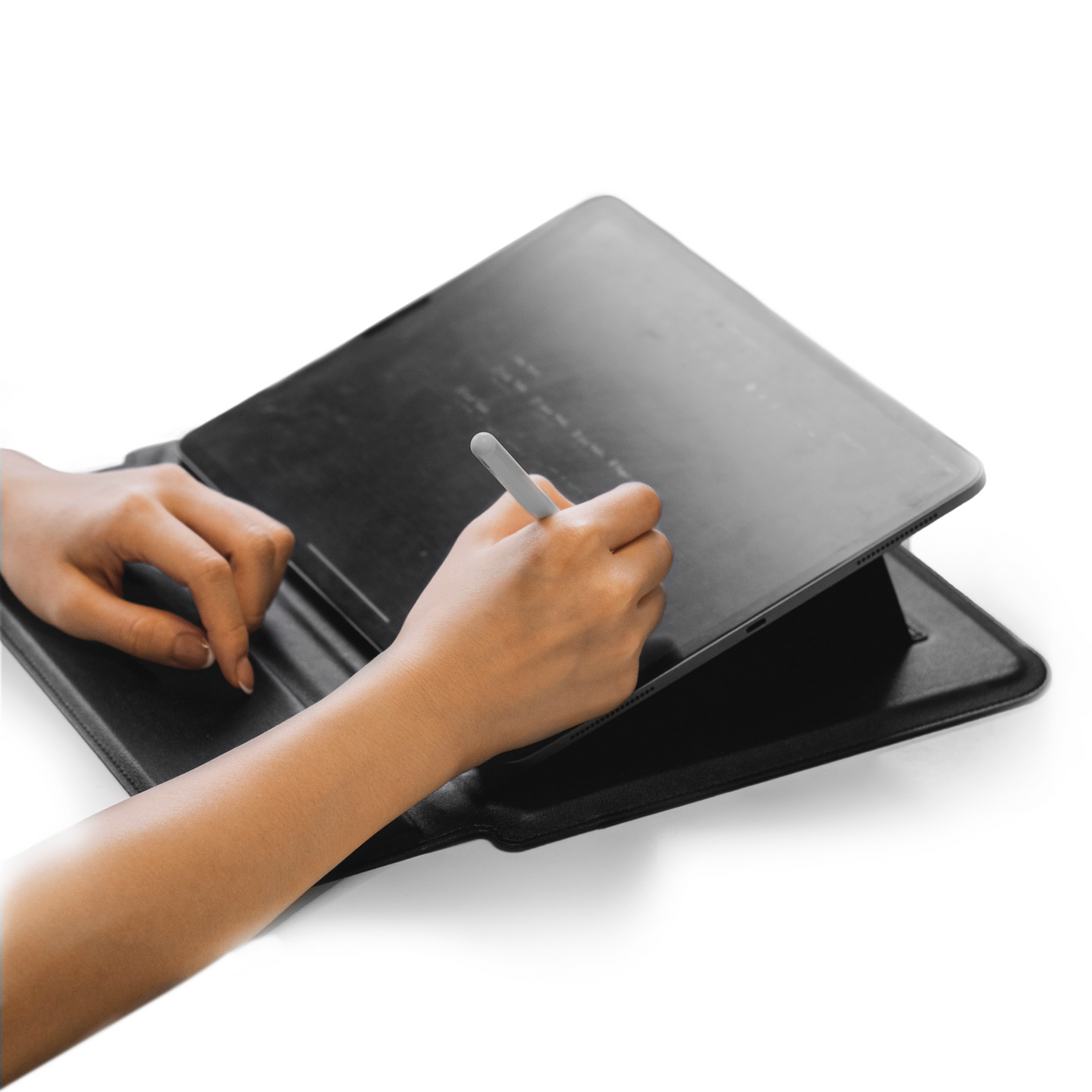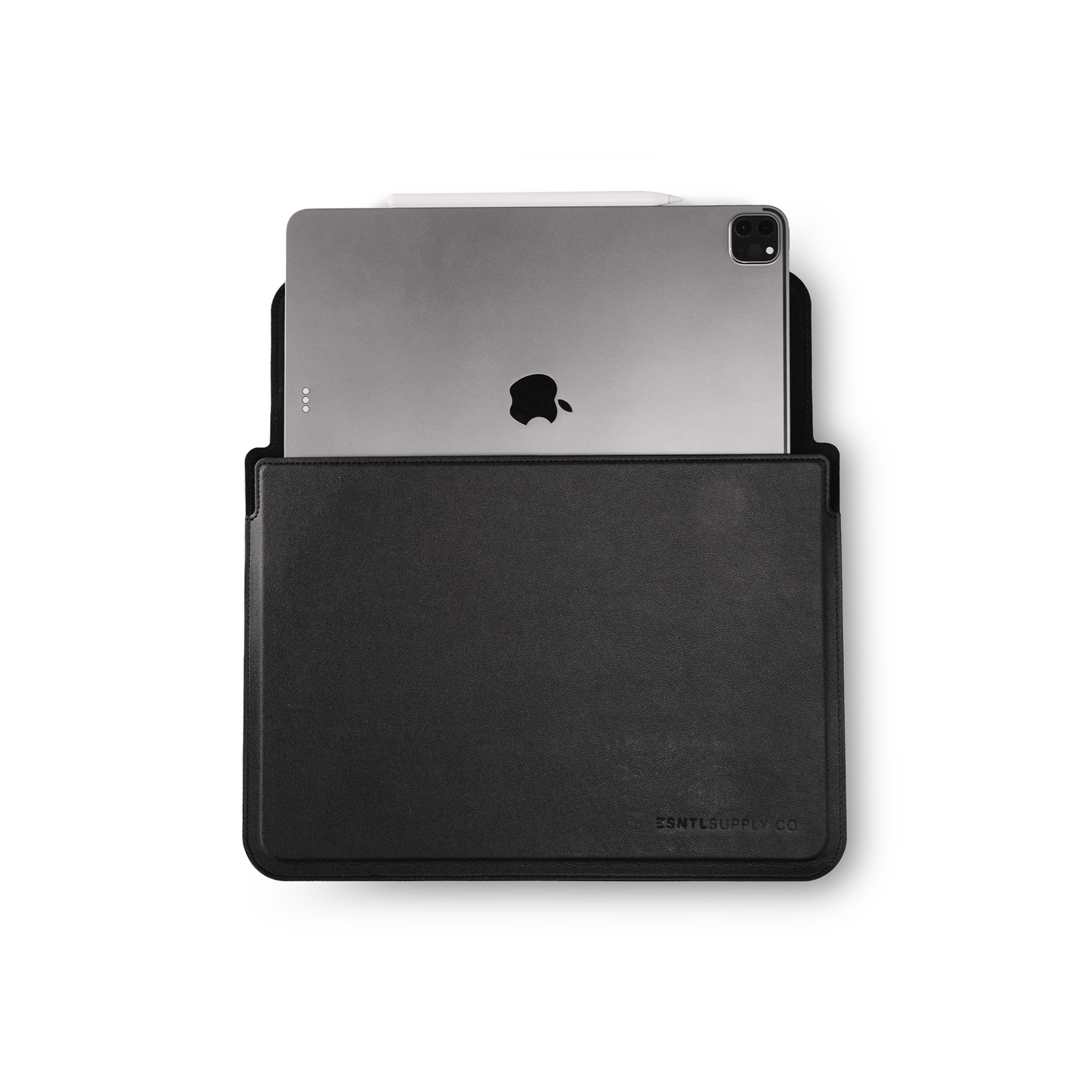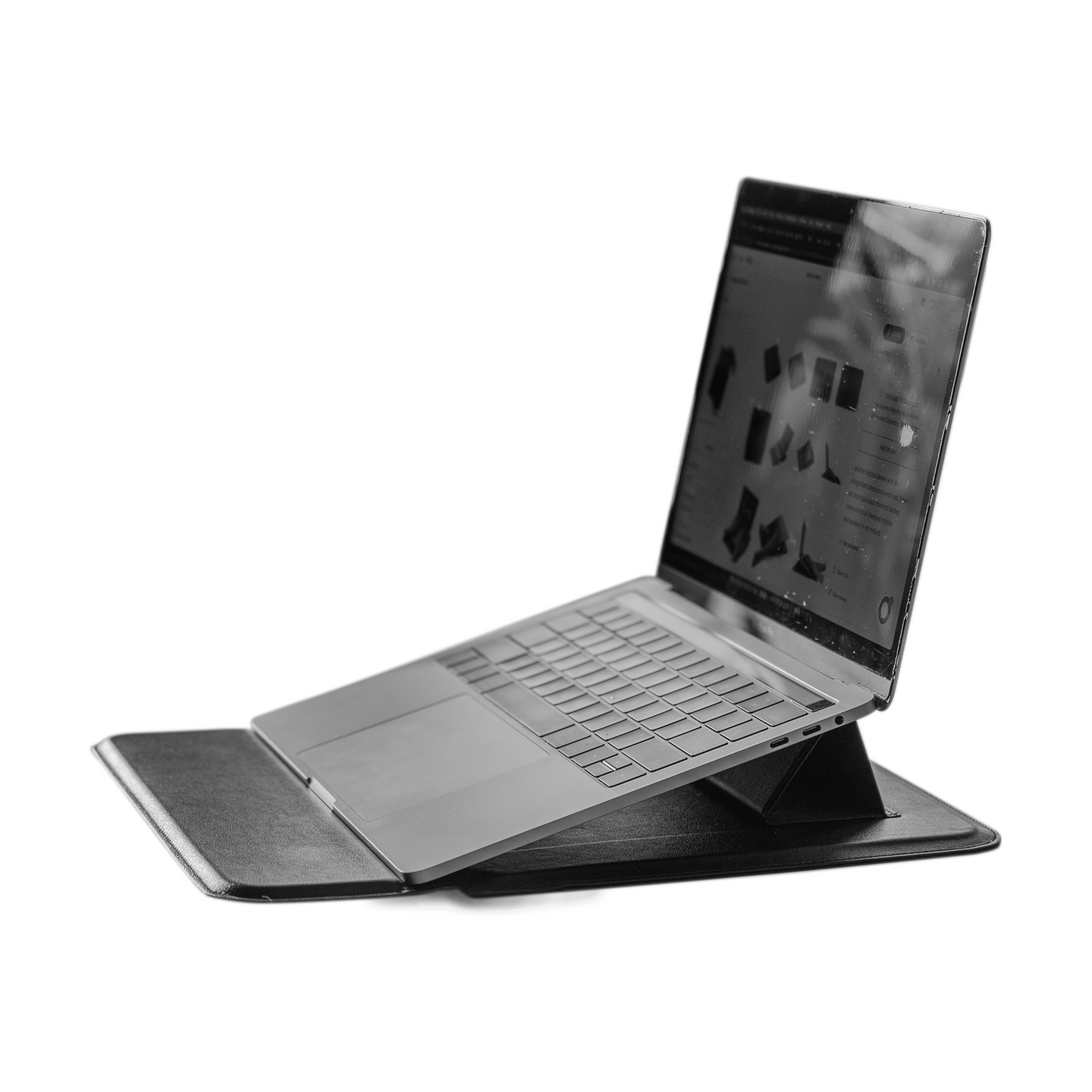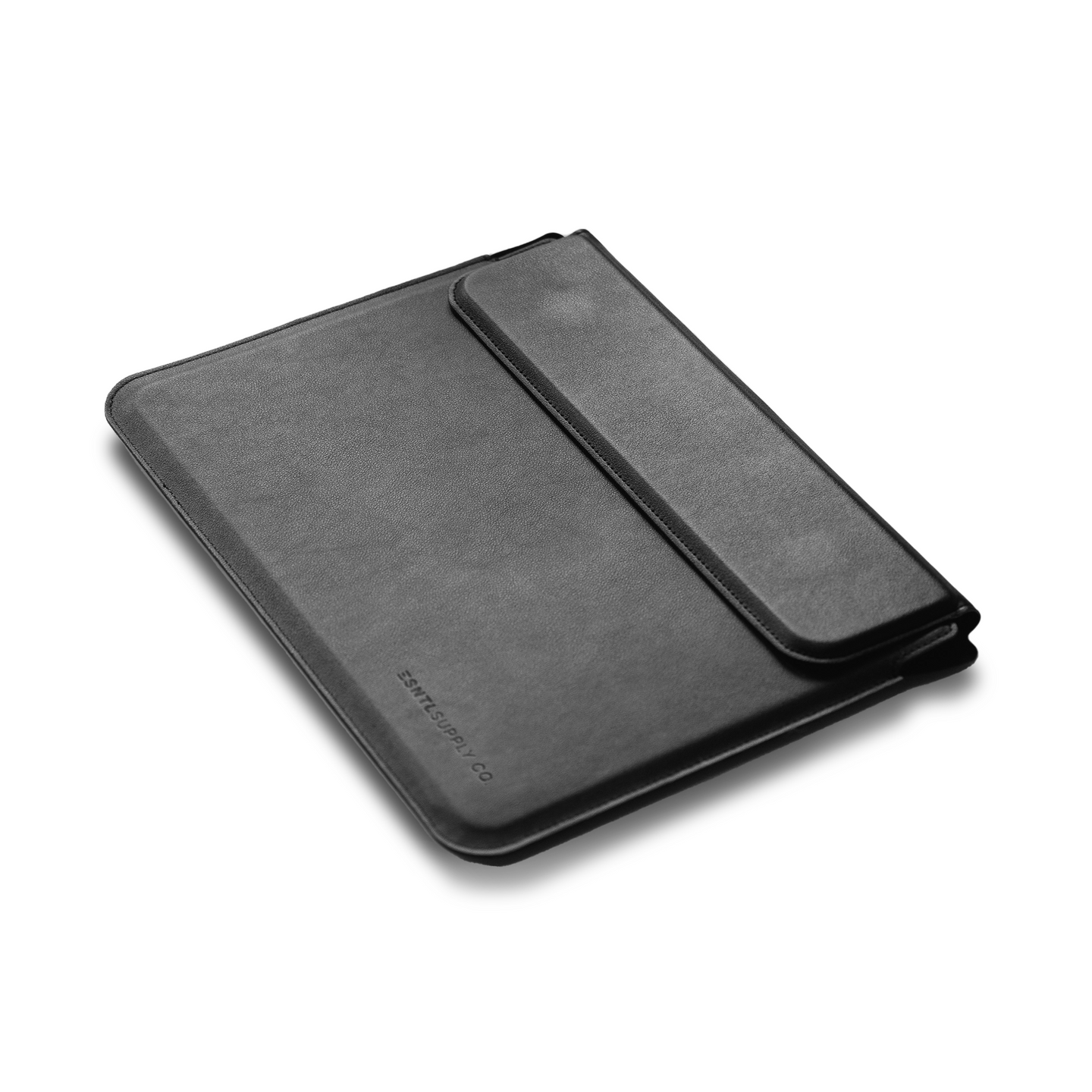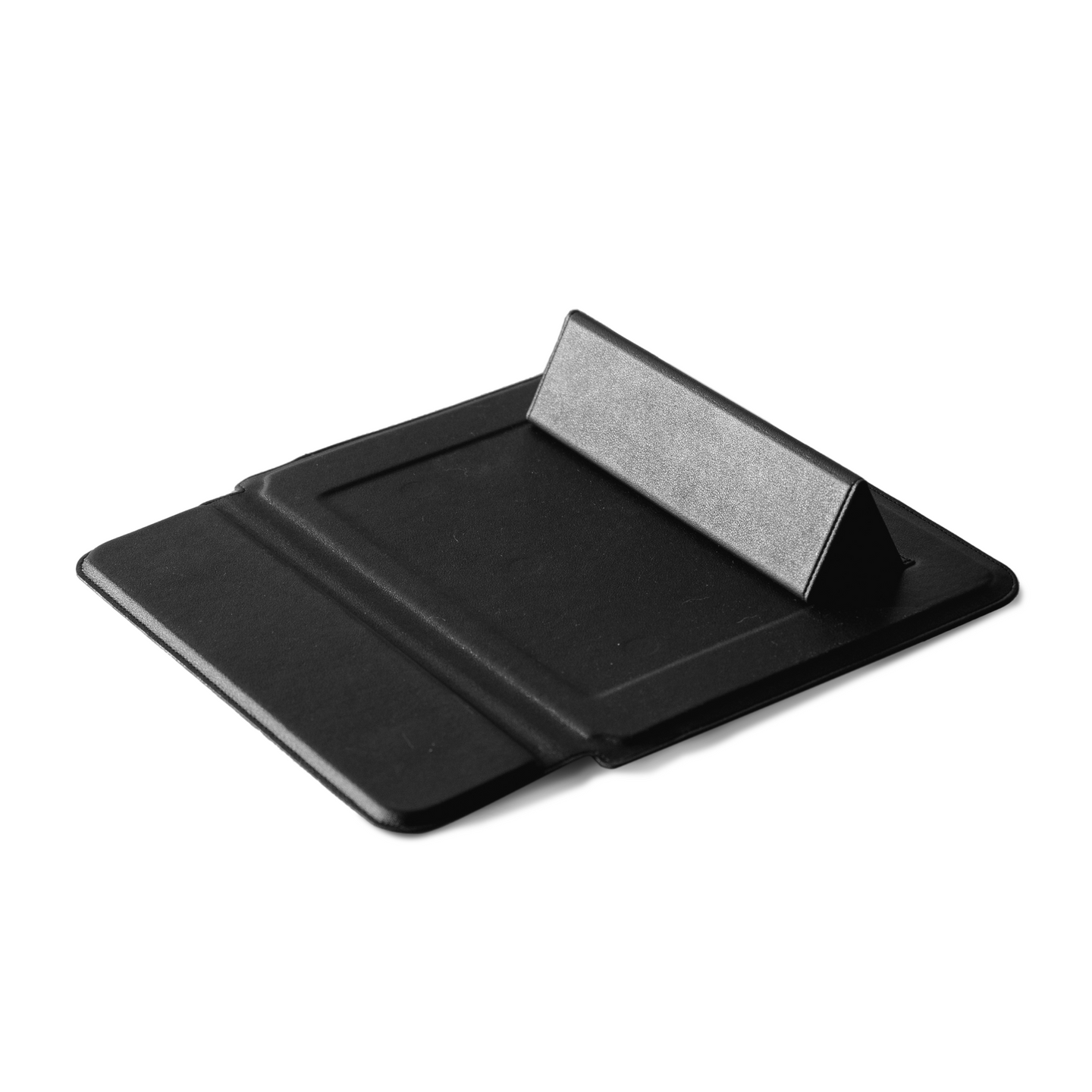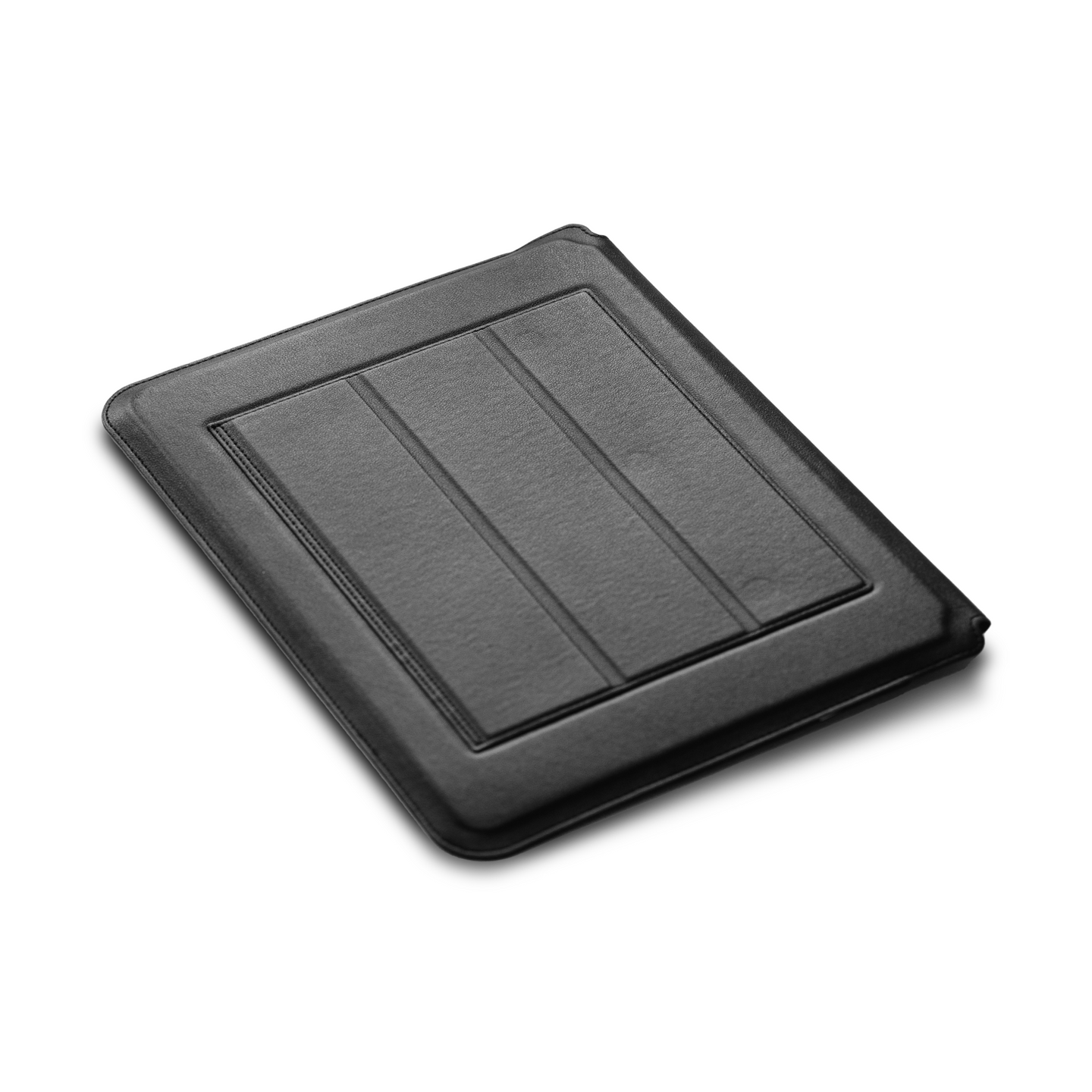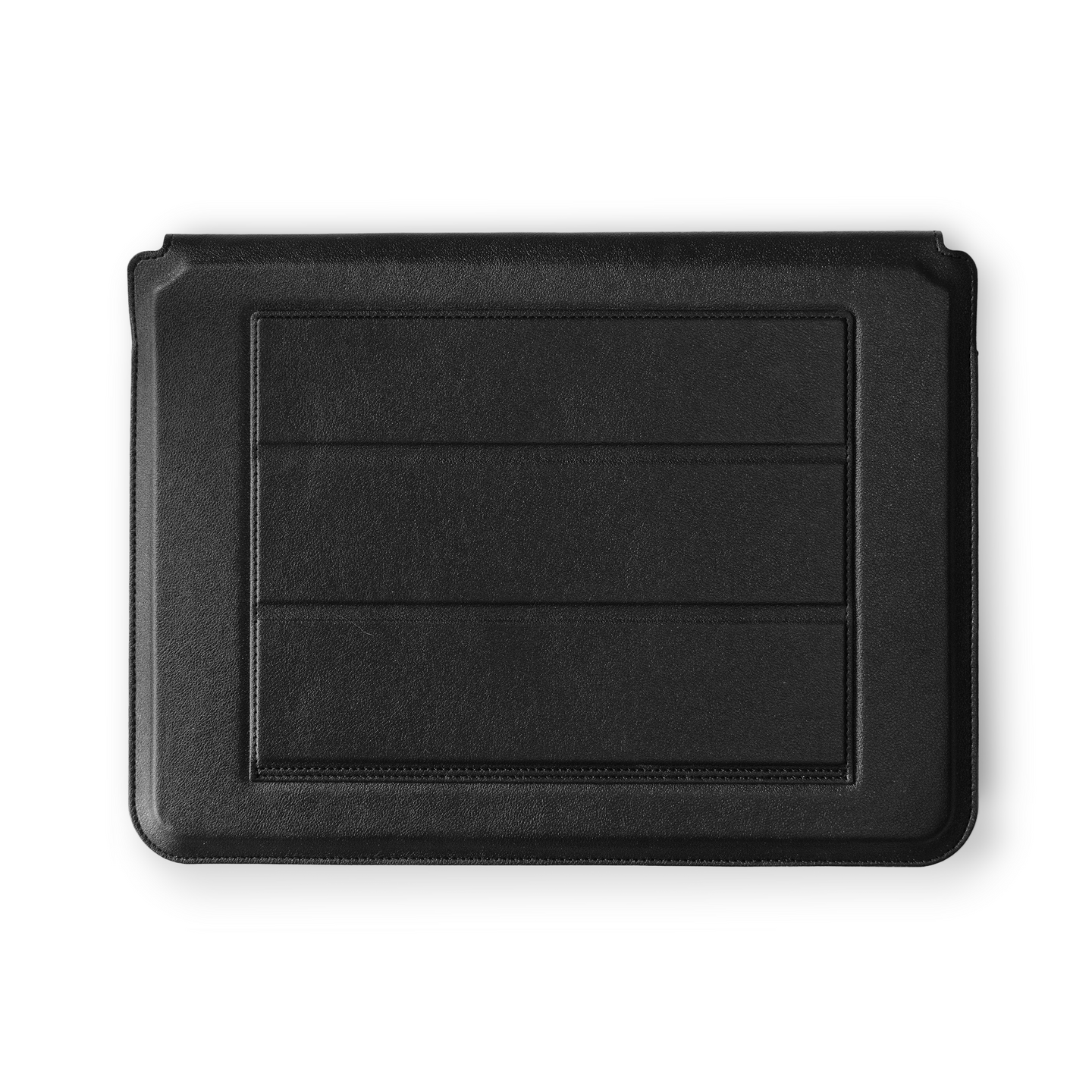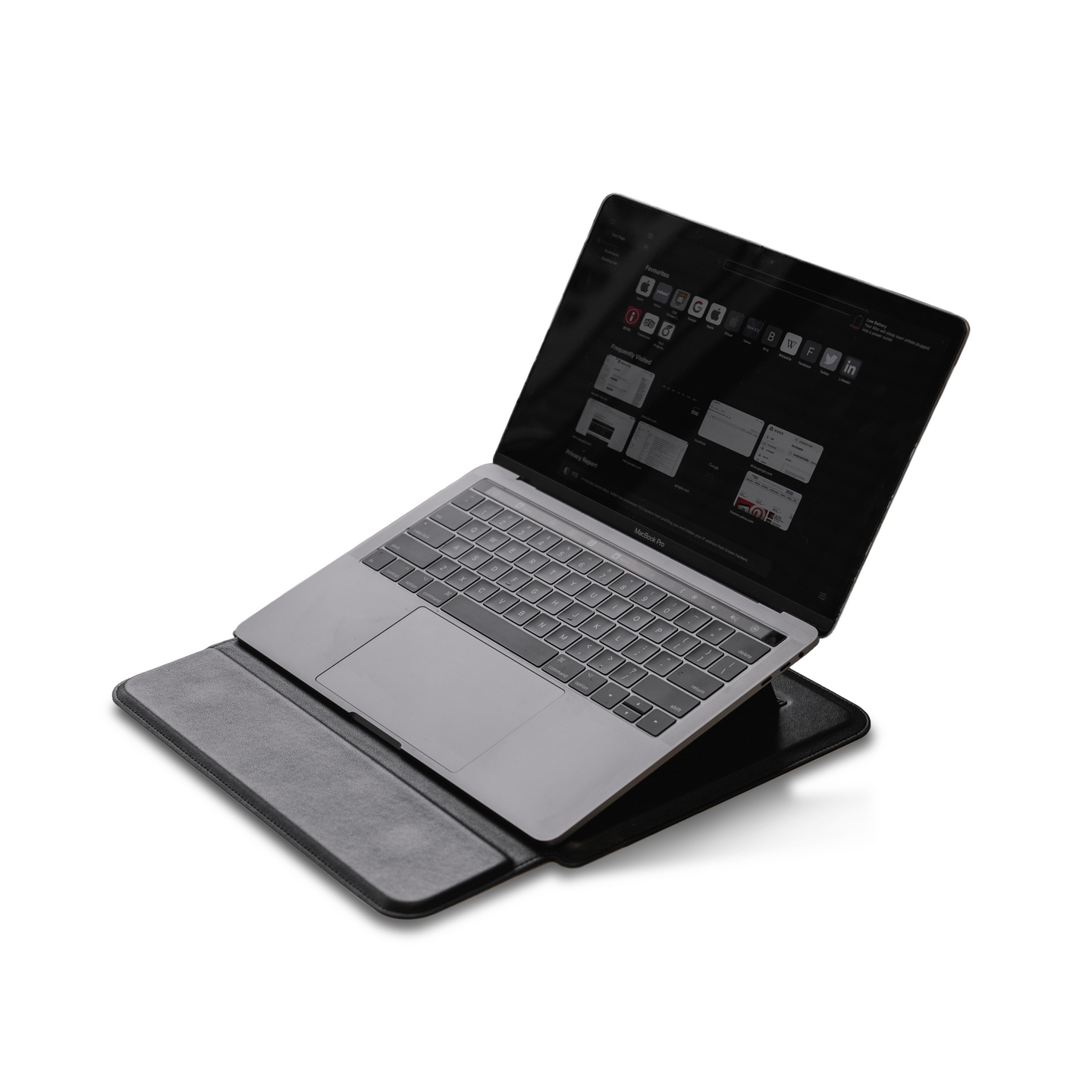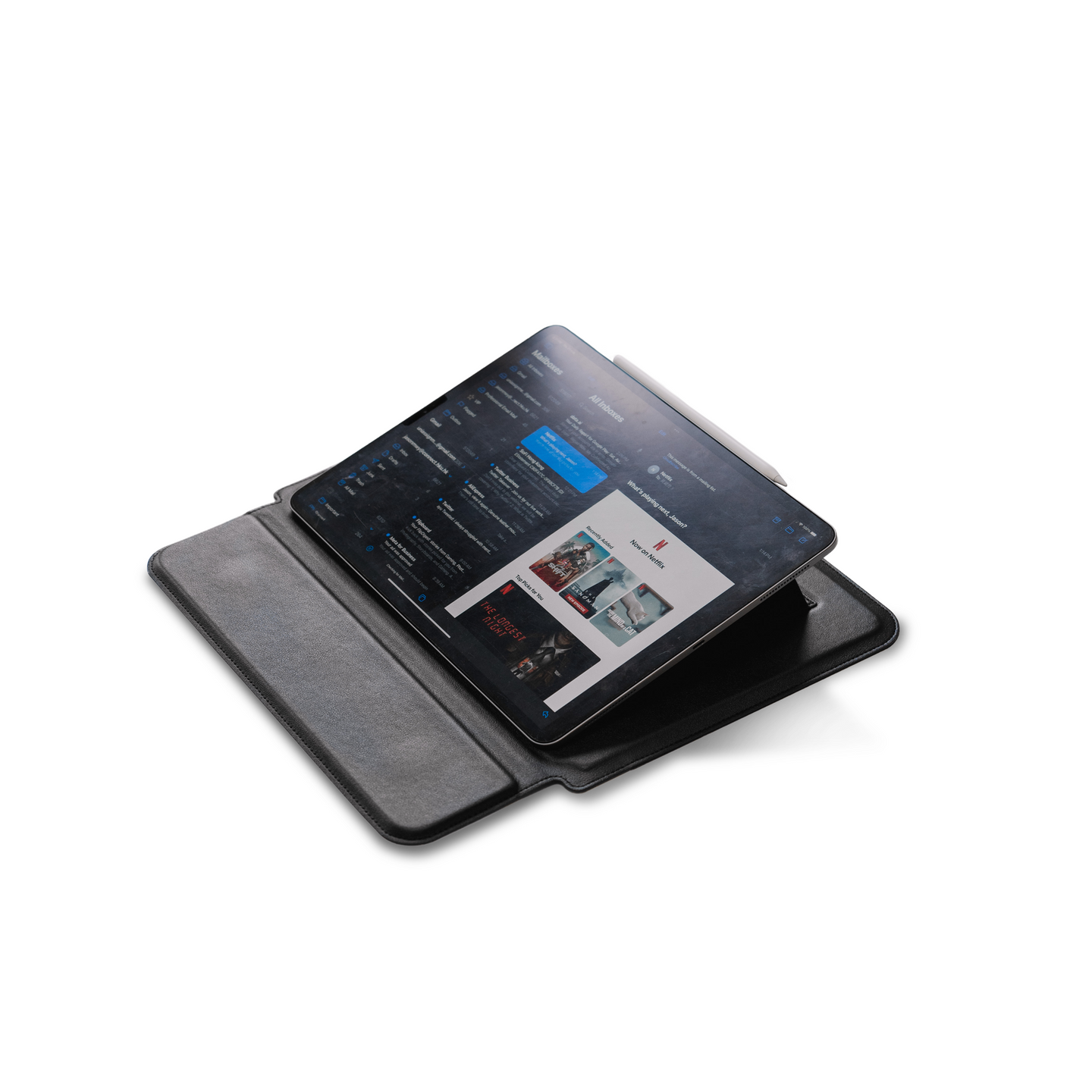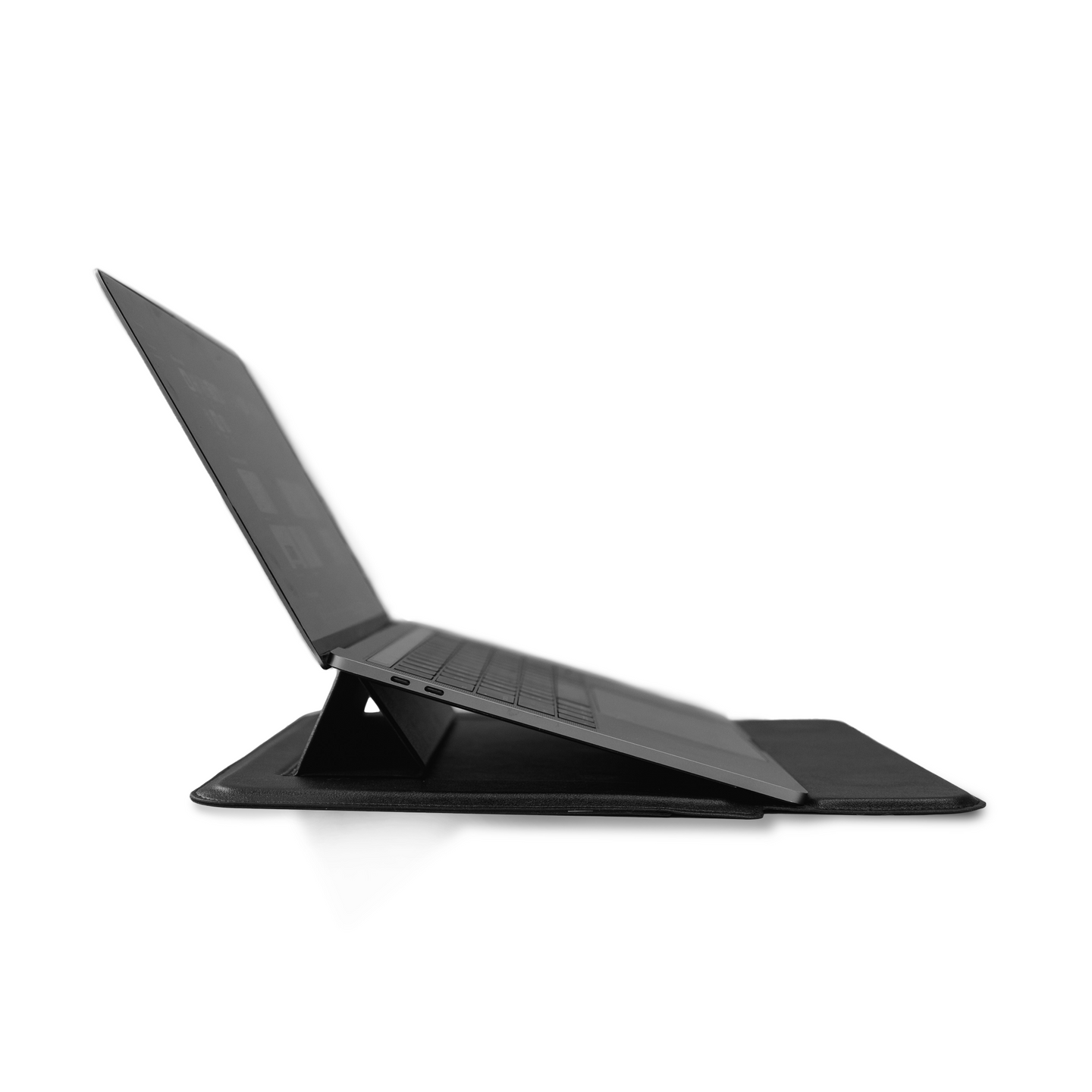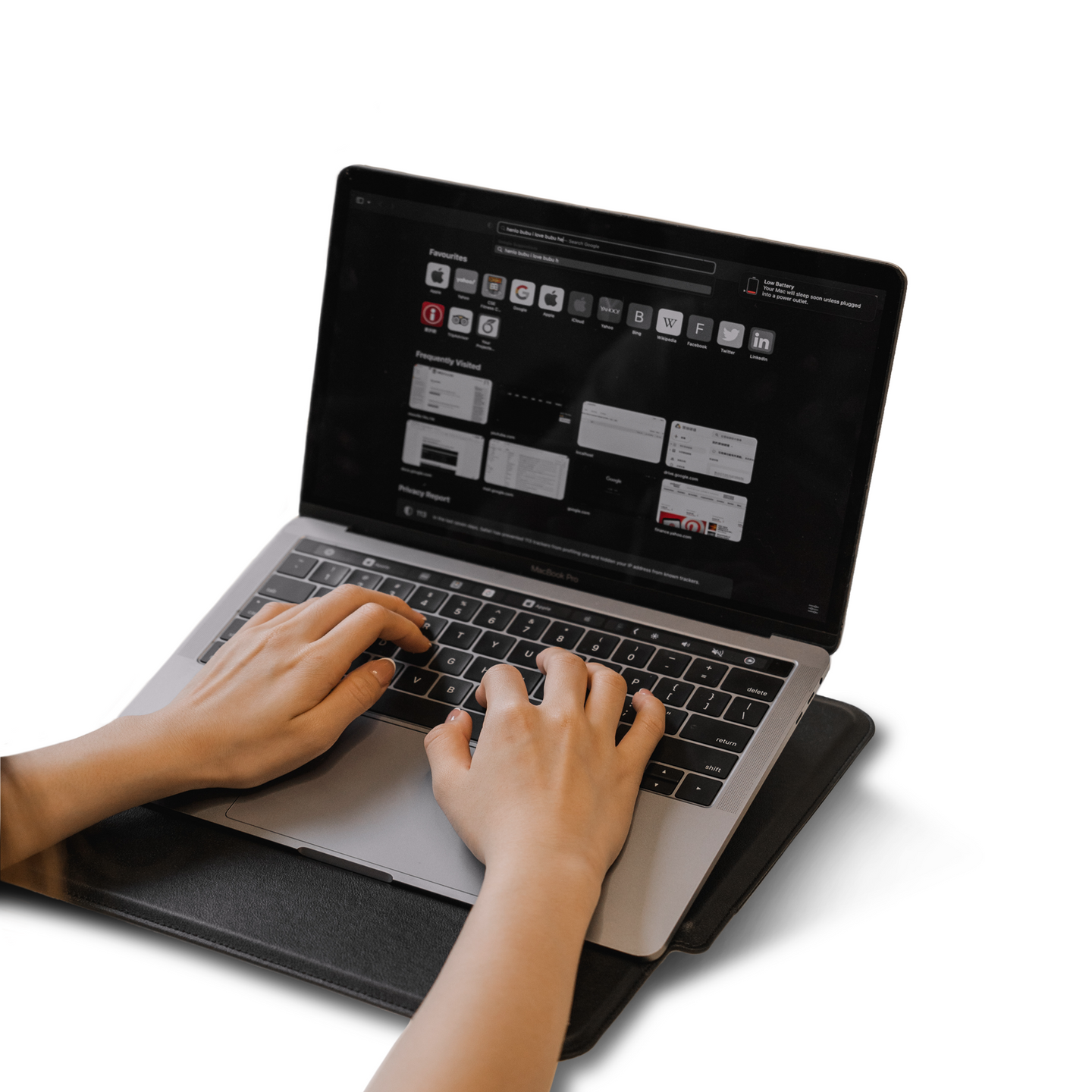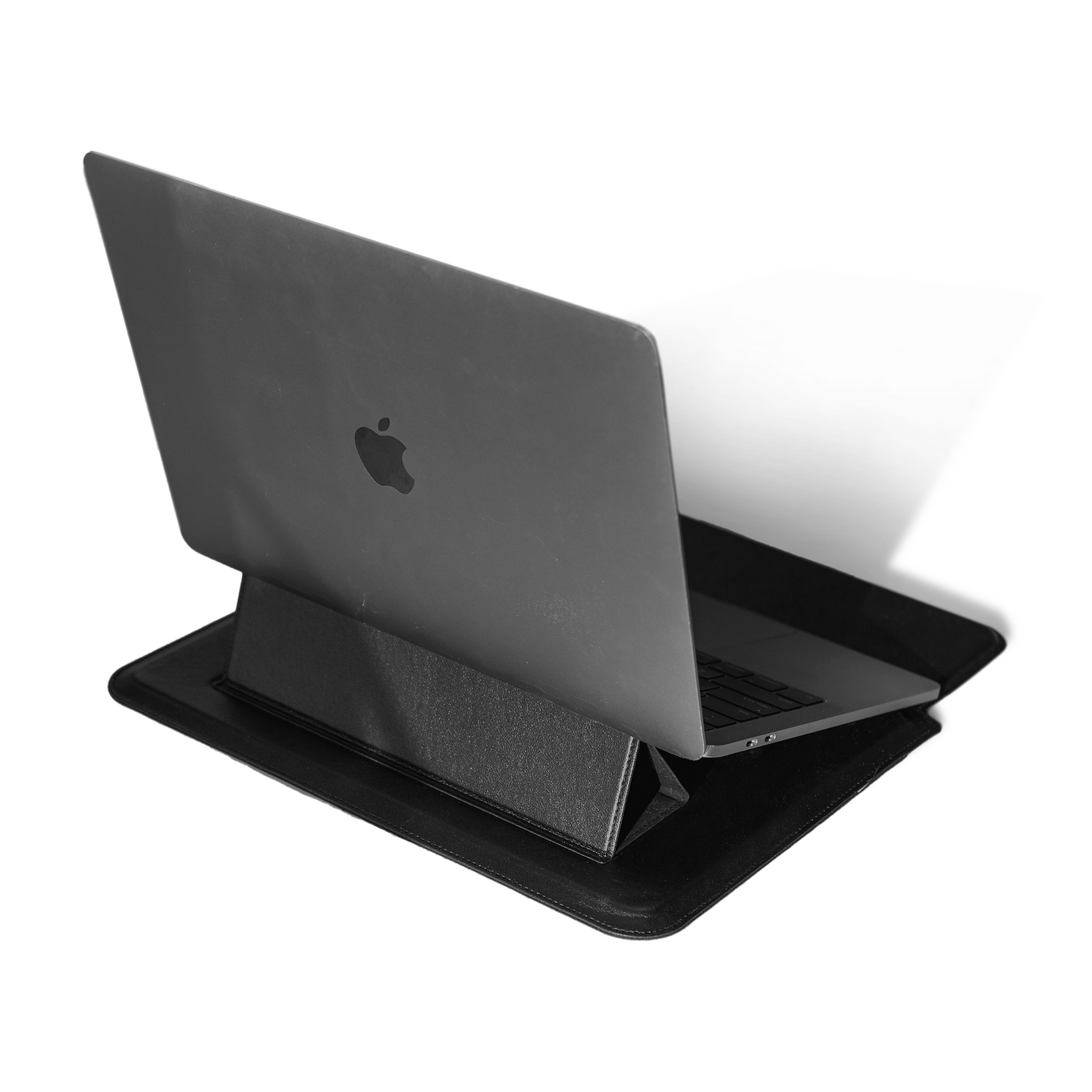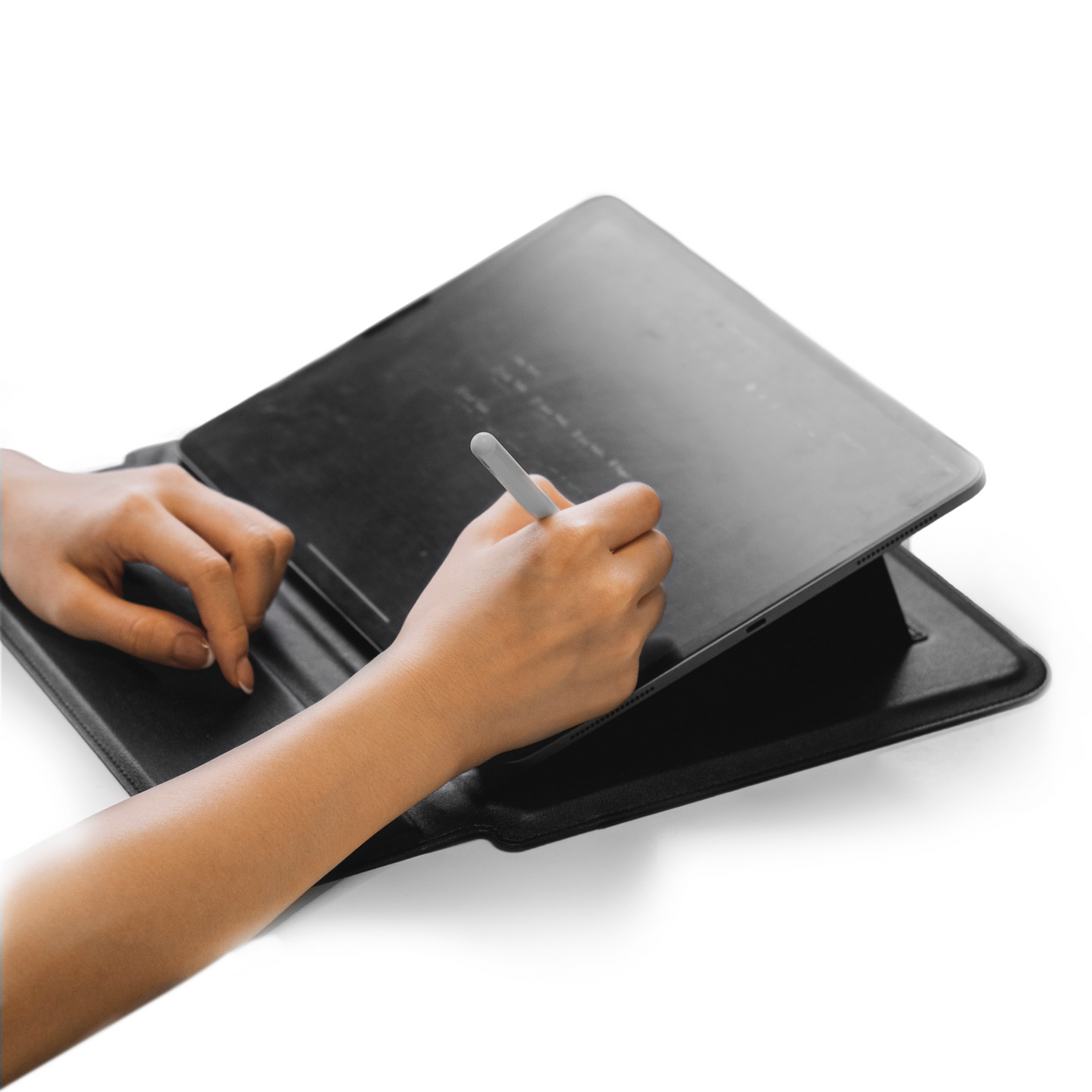 ESNTL SUPPLY CO.
ESNTL Sleeve
AVAILABILITY: 4 out of 50.
Estimated Dispatch: 28 Sep 2023
Unique Integrated Laptop Stand + Wrist Rest
Ergonomic For Better Productivity
Hard Shell Design to Protect Your Tech
Minimalistic and Muted Design
Free Express Shipping
| | | | |
| --- | --- | --- | --- |
| | | | |
| Free Express Shipping | 14-Day Money Back Guarantee | Vegan Leather | Flexible and Secure Payment |
Tell a friend!
Material

Made with vegan leather. Zero impact on the environment and animals, perfect for those who are conscious of the environment and the well-being of animals.
Dimensions

13" Laptop

Width: 33cm / 13"

Height: 24.5cm / 9.6"

Weight: 300g / 0.7 lbs

16" Laptop

Width: 39.7cm / 15.6"

Height: 29cm / 11.4"

Weight: 435g / 0.9 lbs
Features

Mobile Workstation: The ESNTL Laptop Sleeve has an integrated laptop stand and wrist rest. Work anywhere and anytime you want, ergonomically.

Stand + Wrist Rest: Being able to work and study ergonomically helps boost your productivity. With both the stand and wrist rest, you can work more comfortably on the go.

Sleek and Minimalistic: The design is simple, sleek and minimalsitic, while packing so much functionality.

Added Protection: The hardened shell of the ESNTL Laptop Sleeve makes sure your tech is safe.

Security: The lid is held with strong magnets. Your laptop won't fall out even when held upside down.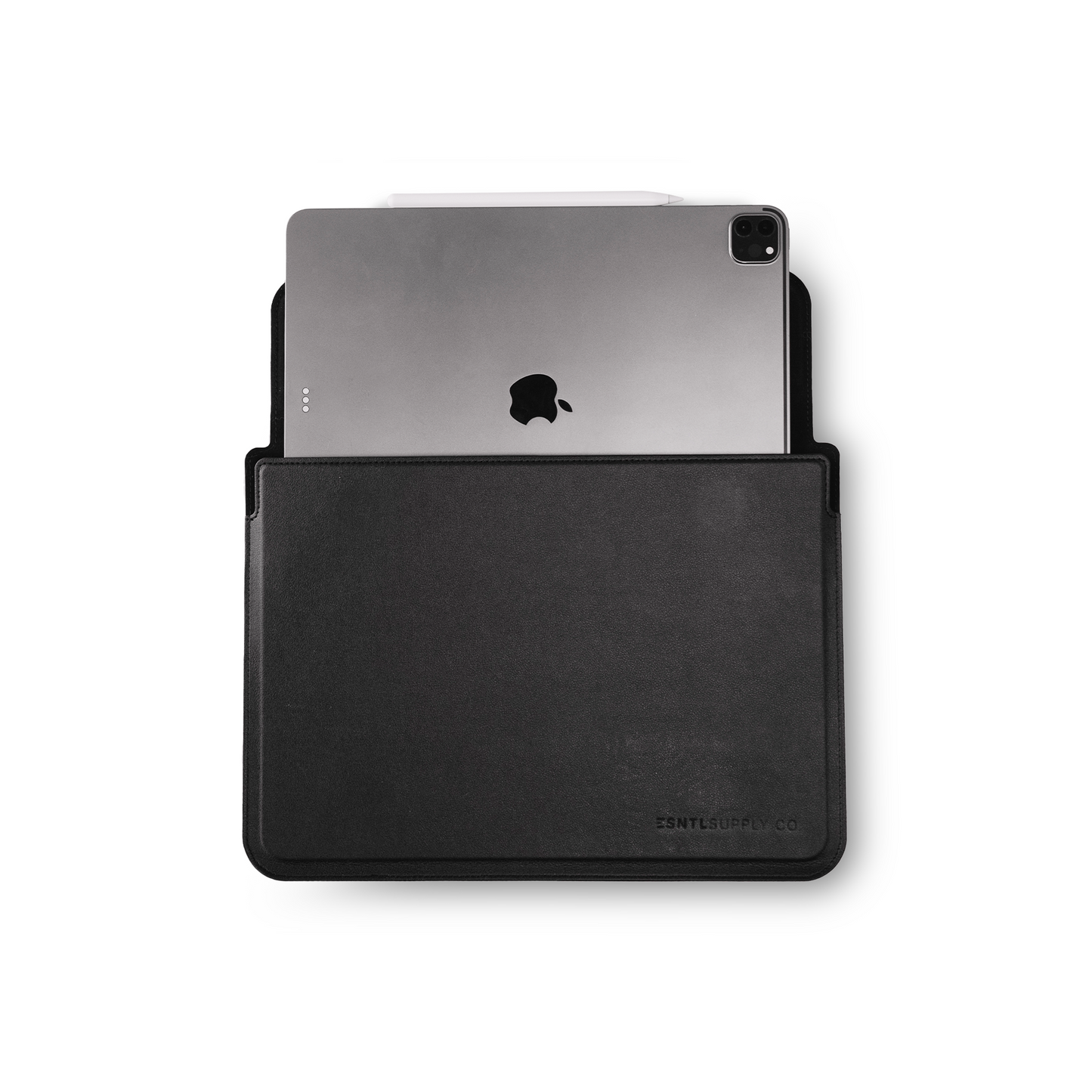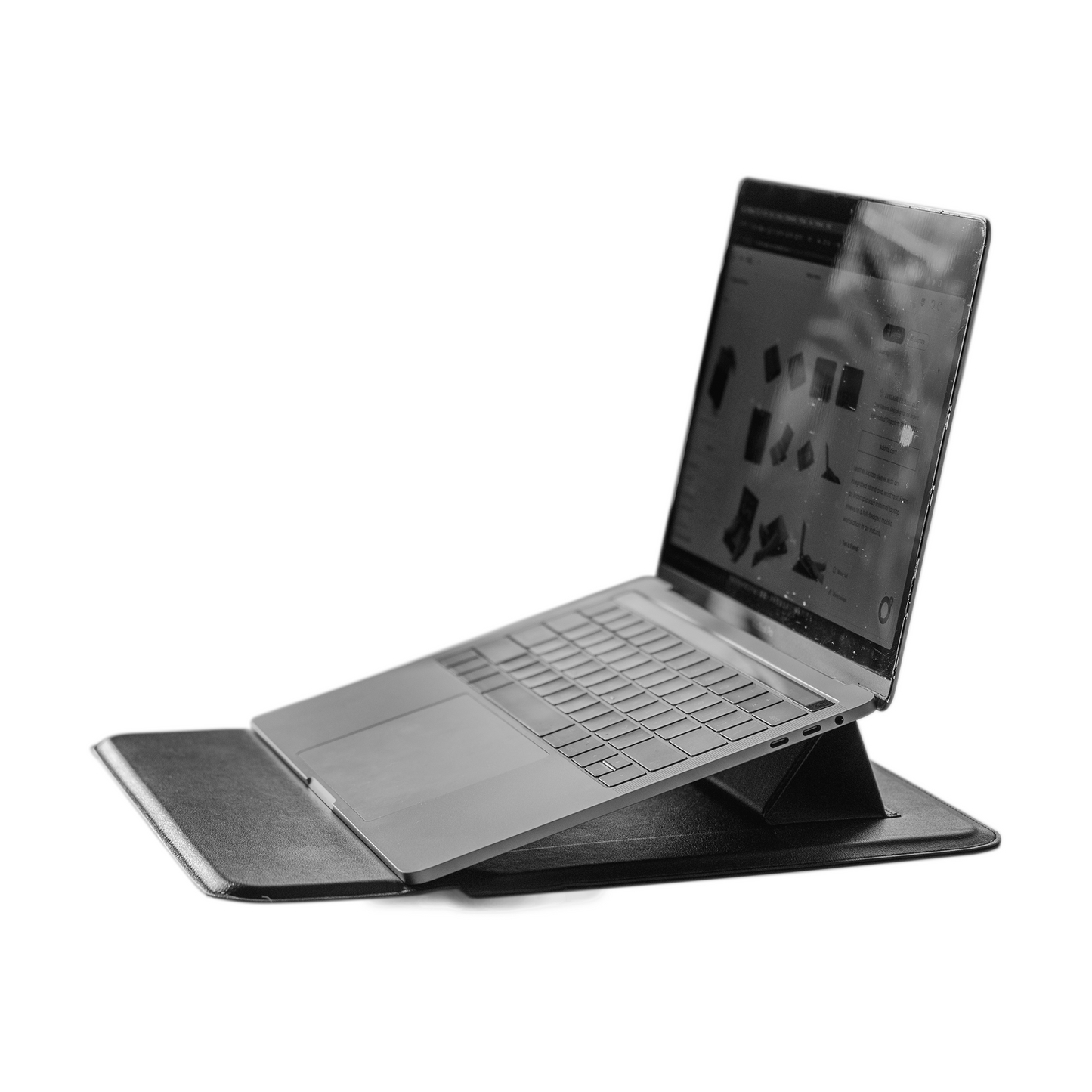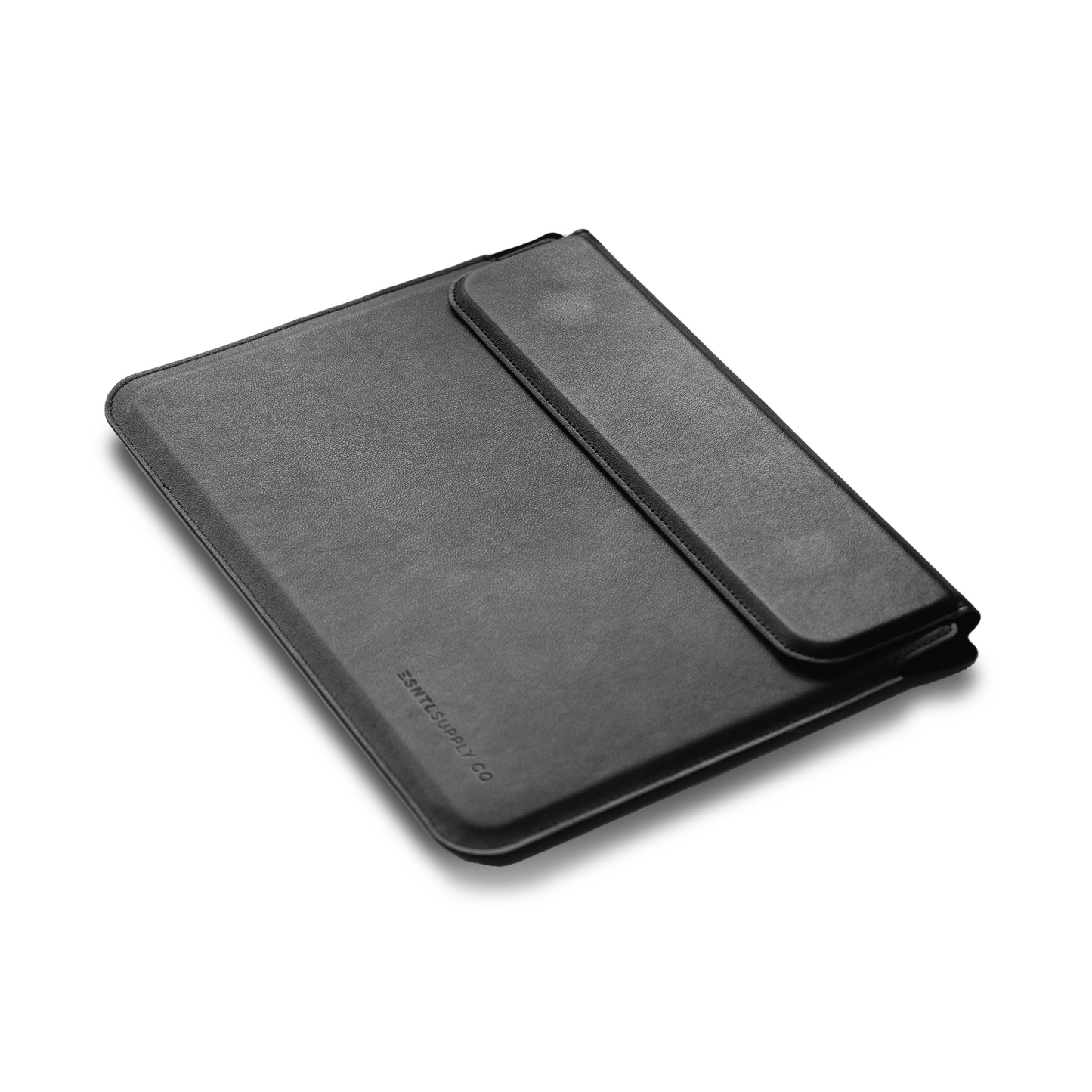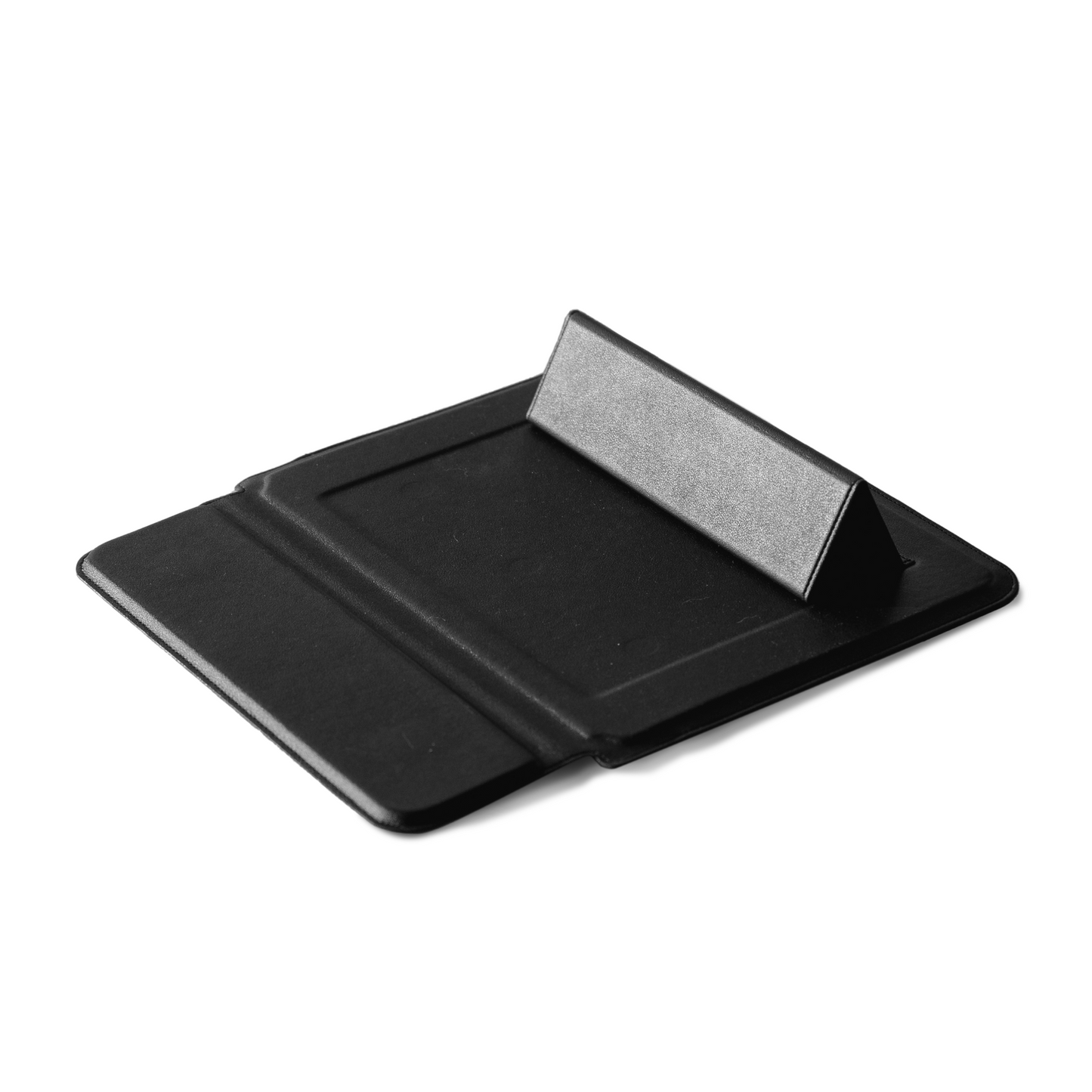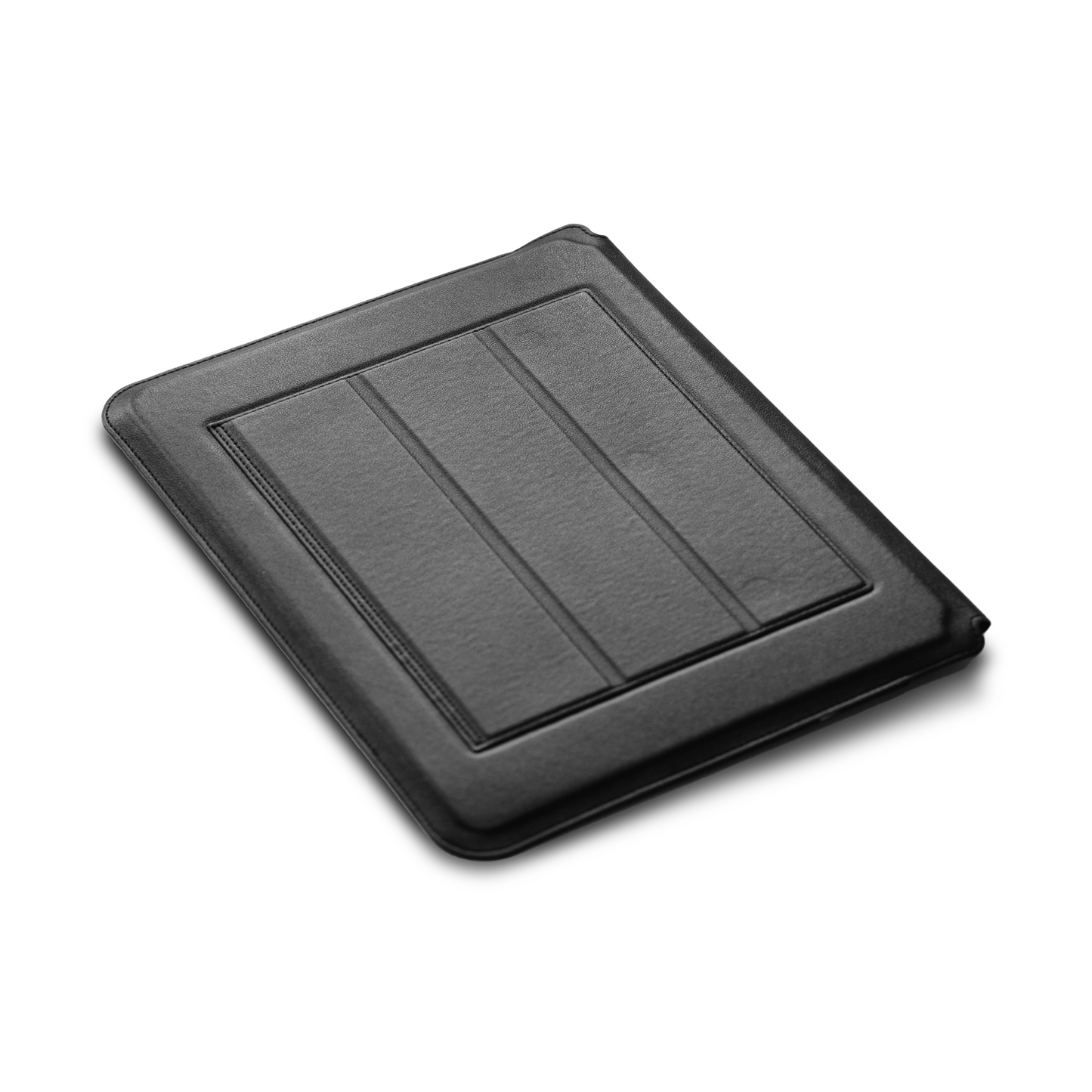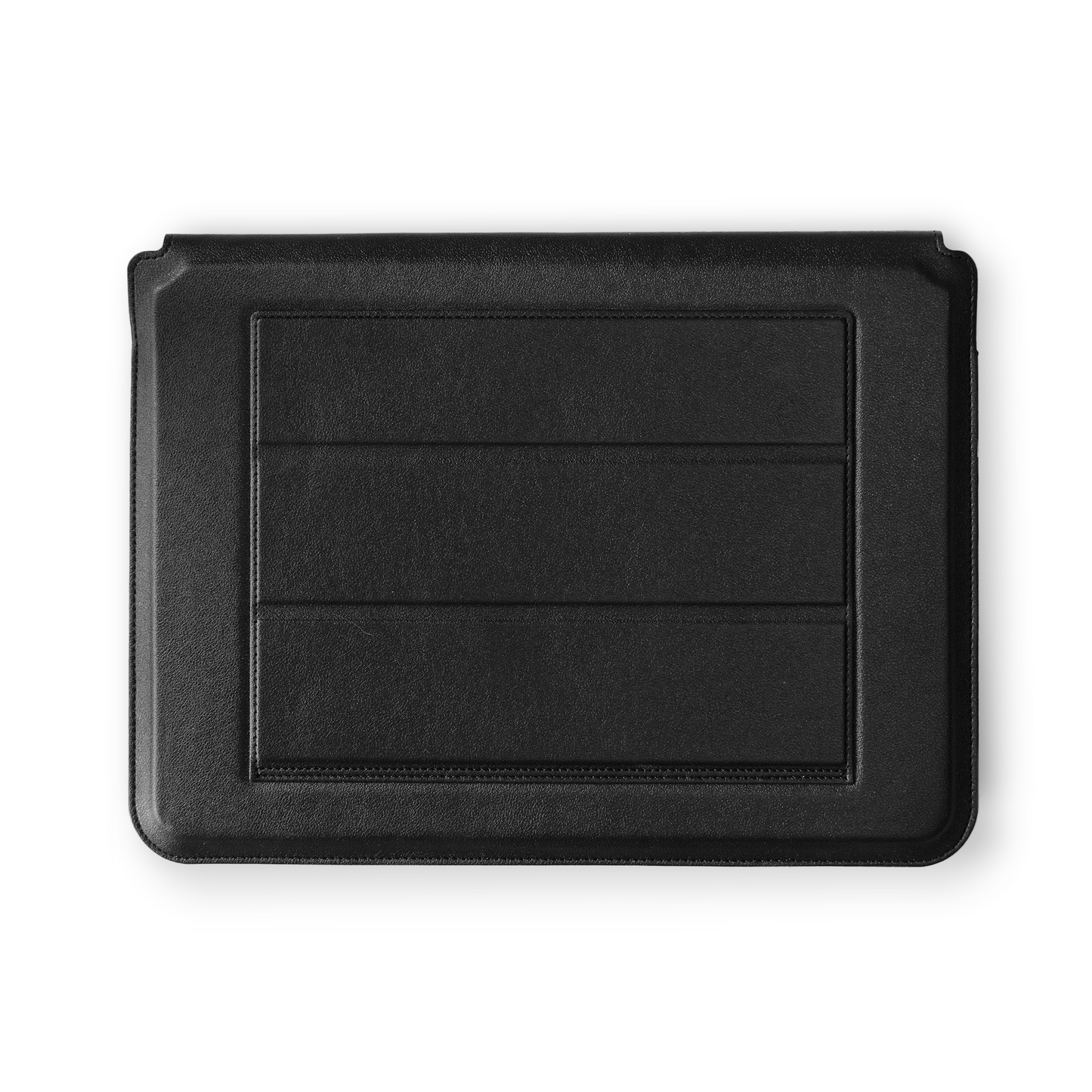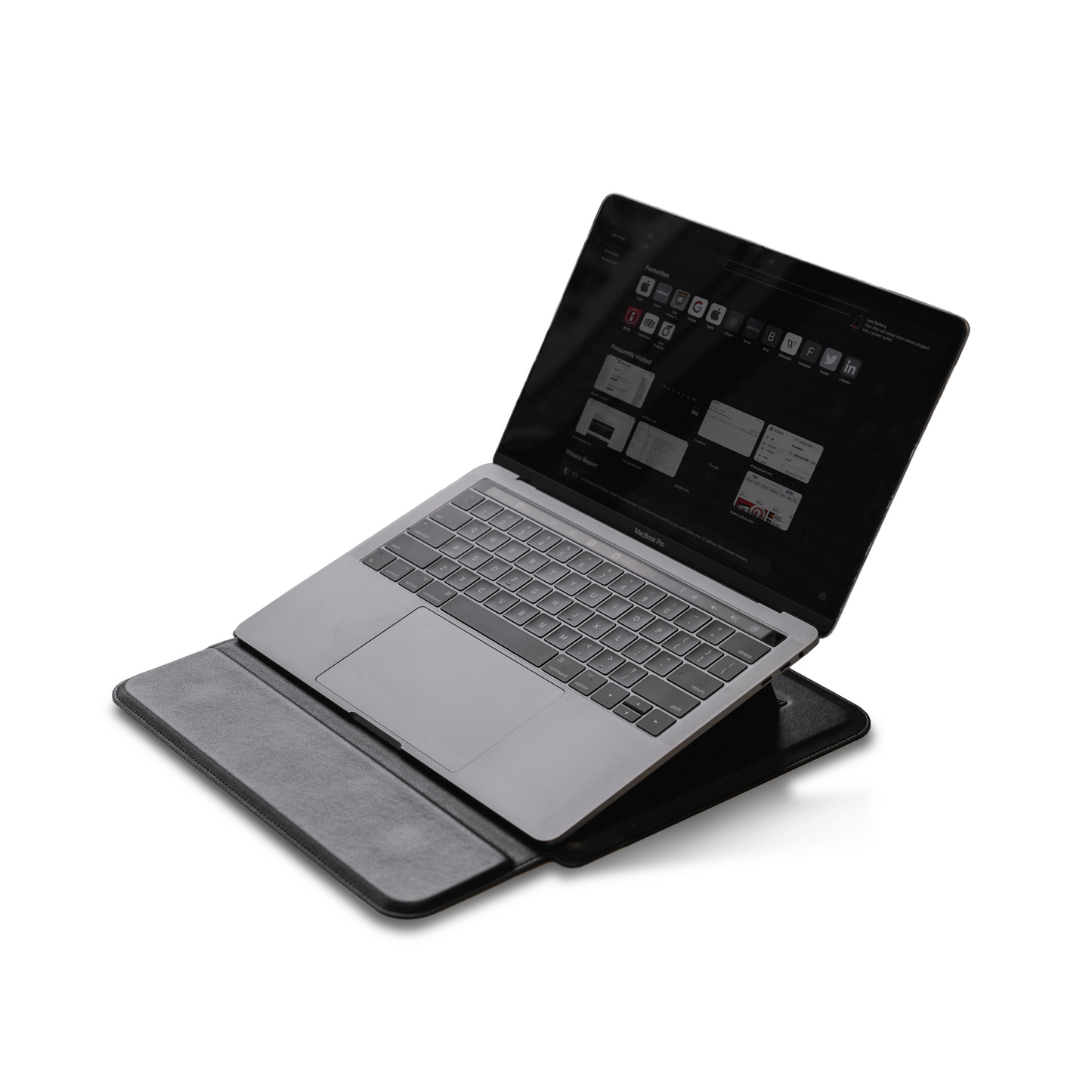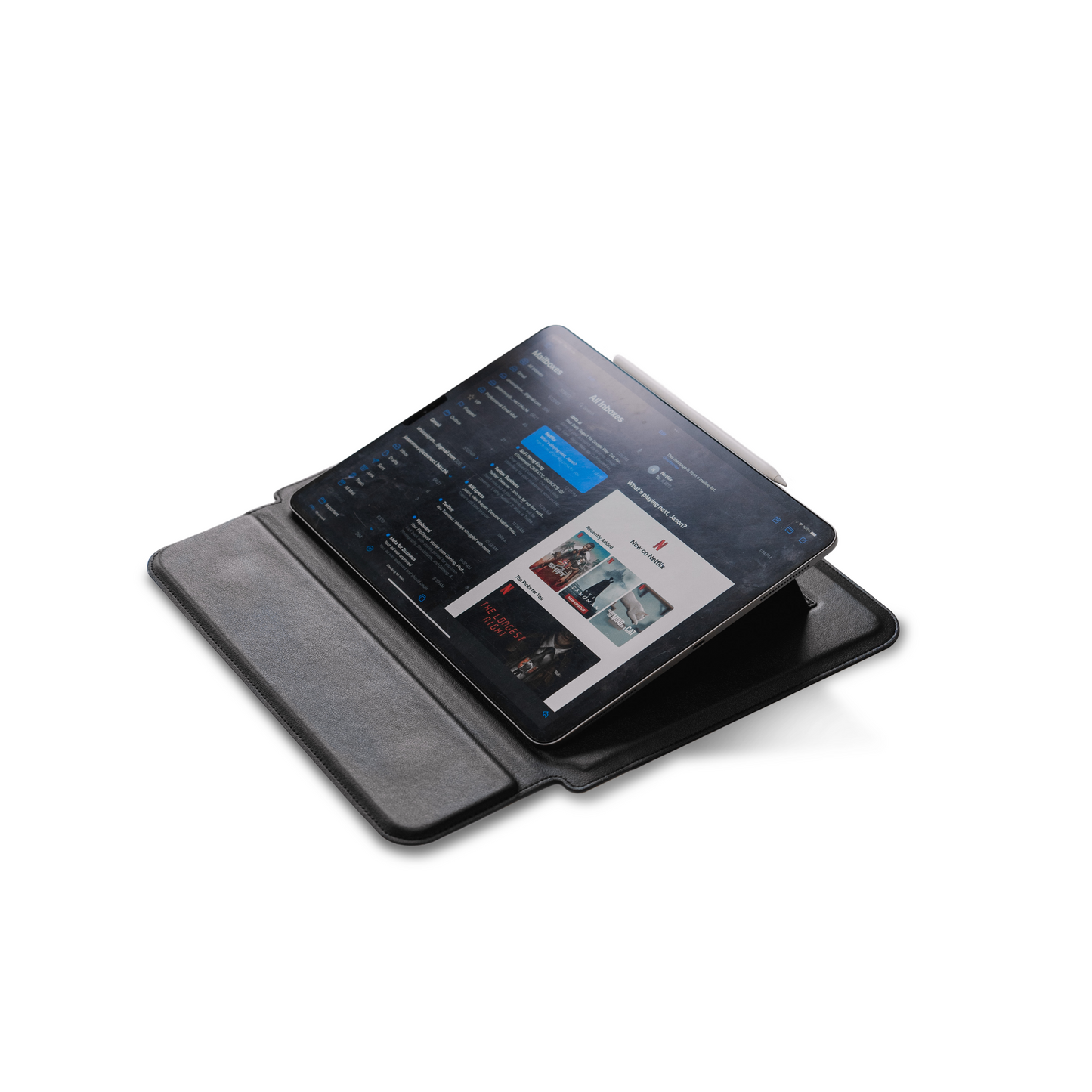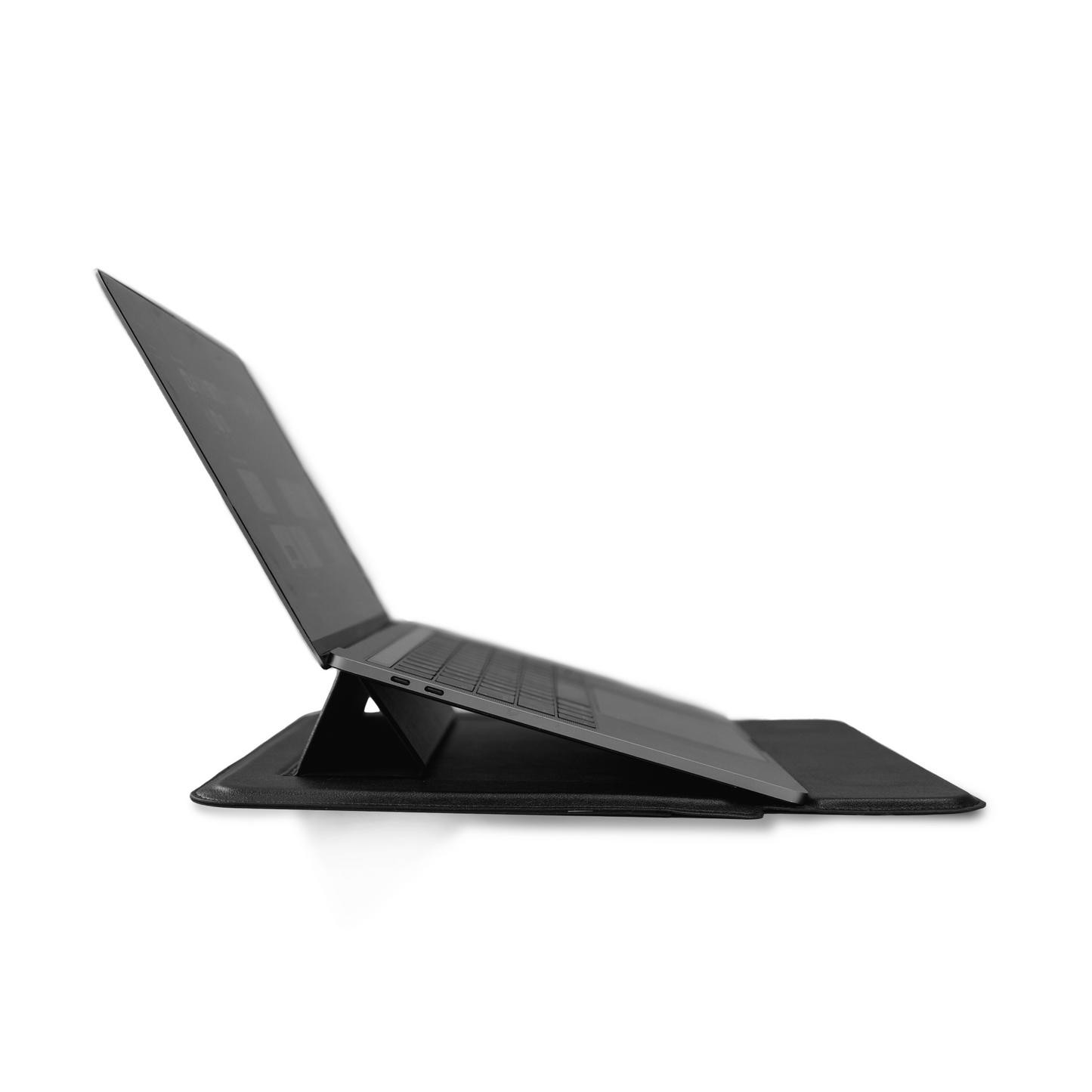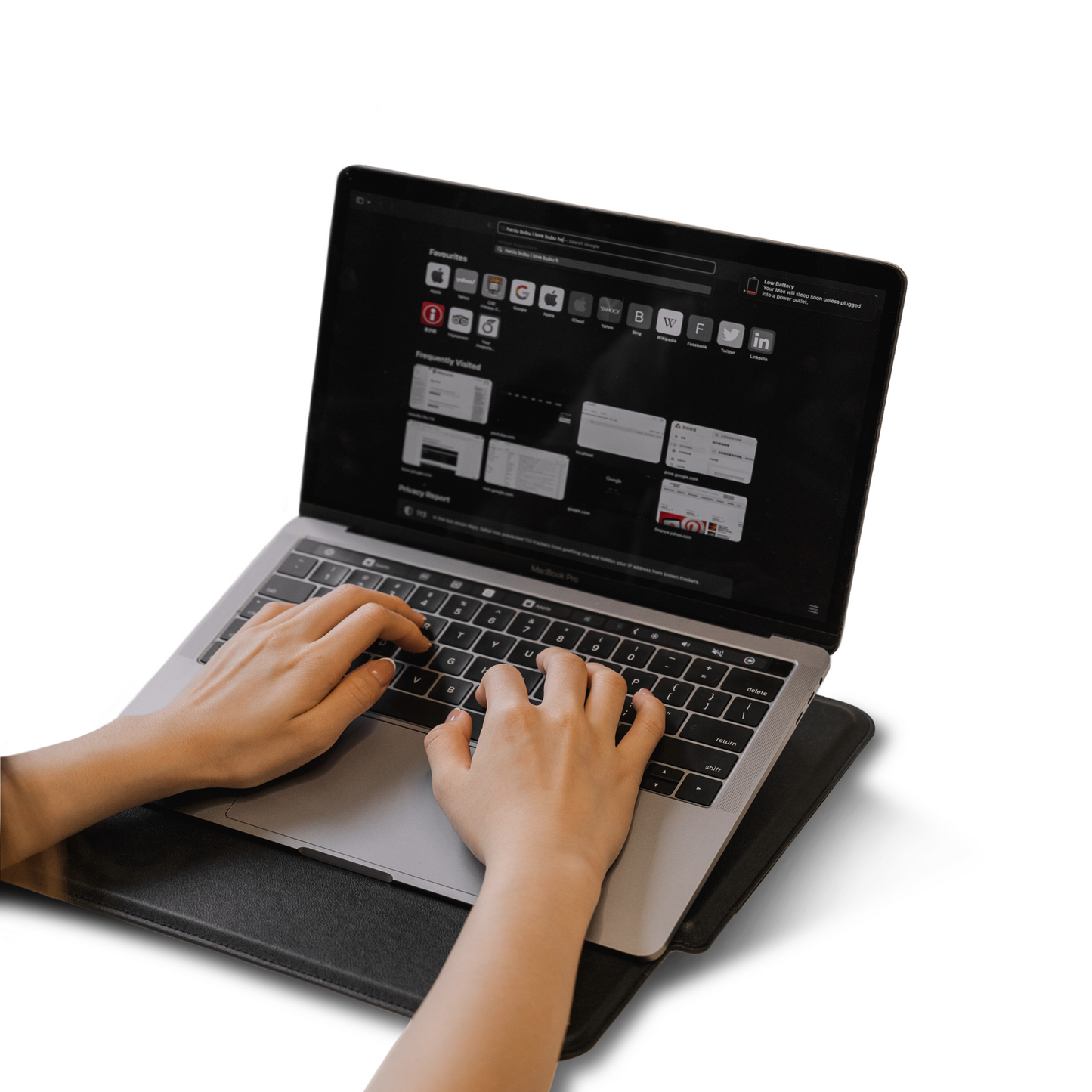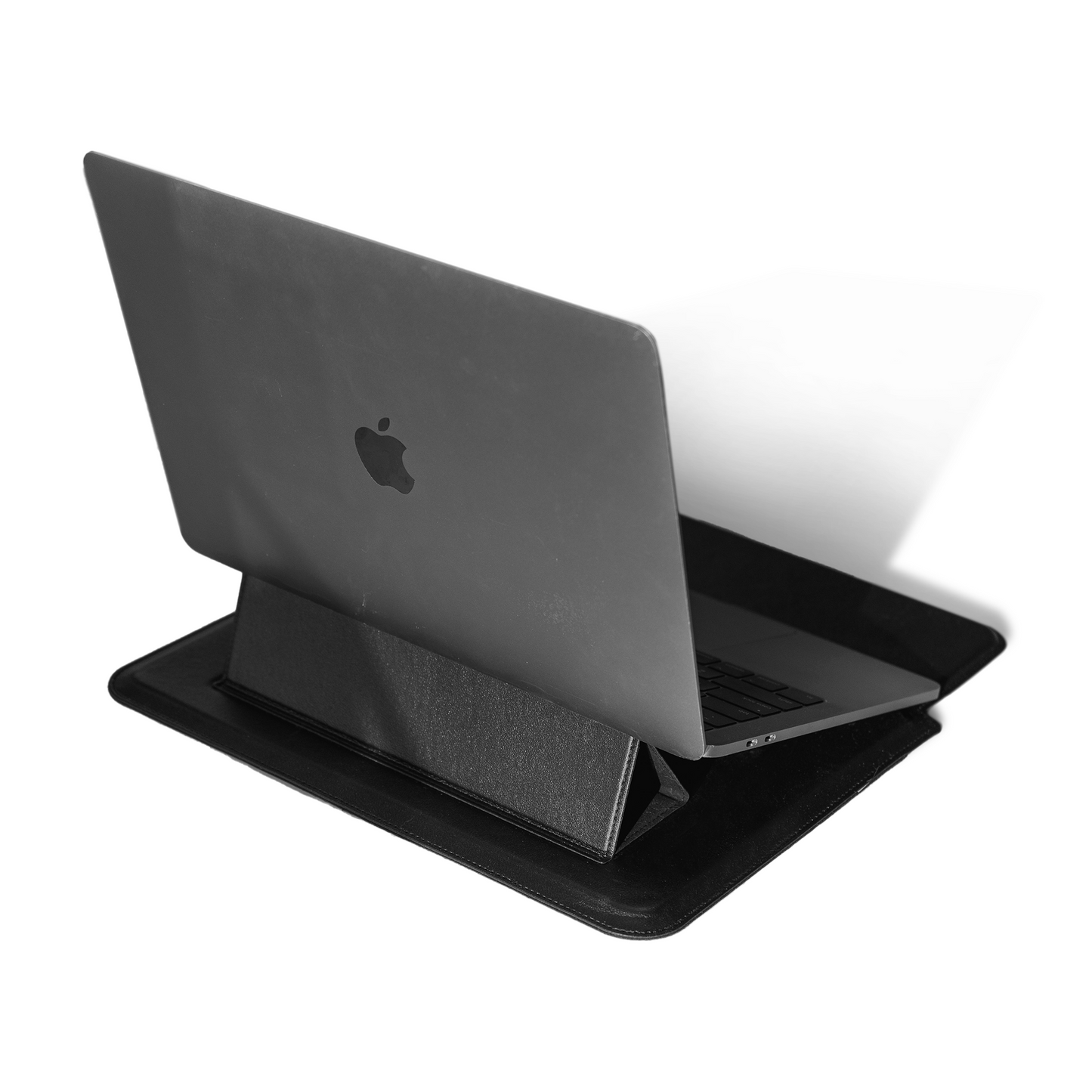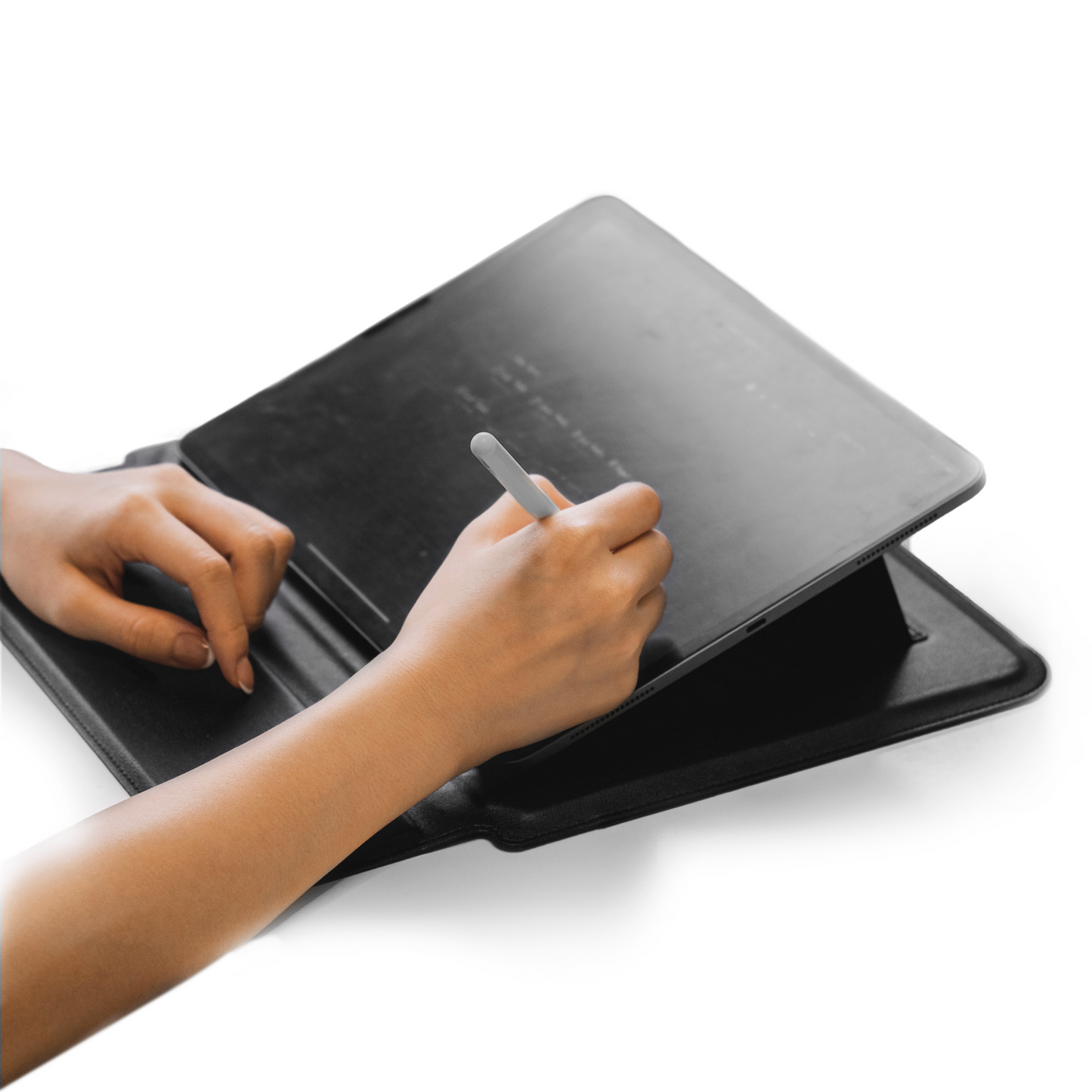 Work Harder, and Comfier.
Working hard doesn't mean you can't be comfortable at the same time. The ESNTL Sleeve raises the laptop screen closer to your eye-level, helping your neck stay at a healthier angle.
You focus on what matters, leave the rest to us.
Your Life, Your Schedule.
When you have a goal, you work towards it, no matter where you are. Be it studying for an exam or hustling for your new business, the ESNTL Sleeve allows you to do it anywhere and anytime you please.
Be Creative Anywhere.
For the creatives out there, the ESNTL Sleeve angles your tablet so that you can draw better, avoid reflections and be more creative, anywhere you please.
Not to mention the ESNTL Sleeve can protect your tablet, and all your invaluable creations.
Safety First, Always.
The ultimate goal of getting a laptop sleeve is to protect your tech. The ESNTL Sleeve's hard shell ensures your tech stays intact and safe.
Bring your tech with you anywhere, worry-free.